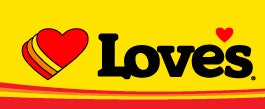 Love's Travel Stops has opened a new location in Holcomb, Kan., giving the company its fifth Kansas store.
Located at the intersection of U.S. Highway 400/50 and North Big Lowe Road, the 24-hour store will feature gourmet coffee, an expanded fountain drink selection, fresh fruit and gift items.
The location also features two showers, 36 truck parking spaces, RFID cardless fueling and CAT scales. Drivers can choose between Subway and Sonic restaurants.
"Love's has an ongoing commitment to expand in areas where professional drivers need more safe places to park," said Greg Love, co-CEO of Love's. "Holcomb is ideal because it fits in well with our existing locations in Kansas. We're happy to be able to provide services to more professional drivers along Highway 400/50, as well as residents in Holcomb."