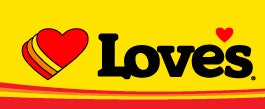 Love's Travel Stops announced this week it has opened a new location in Gulfport, Miss., after the previous store was closed seven years ago when the state of Mississippi claimed the land through eminent domain to widen the road.
The new location is three miles from the previous location at I-10 and County Farm Road. It is larger than the old location at 10,000 square feet, and it features McDonald's and Chester's Chicken restaurants, 97 truck parking spaces, seven showers, RFID cardless fueling, CAT scales, a Love's Truck Tire Care Center and more.
The location is the 12th in Mississippi and the 29th along I-10 from Florida to California.