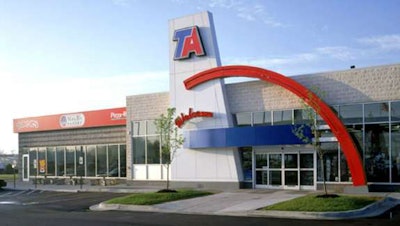 TravelCenters of America announced Jan. 3 it is revamping its UltraOne loyalty program to include more ways for truck drivers to earn rewards points.
Under the new structure, drivers will earn points based on their fuel purchase volume from the previous month, with January as the first qualifying month and February as the first earning month.
The more drivers fuel at TA, Petro and TA Express locations, the more points they can earn the next month. Points can be redeemed for showers, meals, reserved parking and more.
Additionally, the revamped program introduces UltraCredit rewards. For every 60 gallons or more of diesel, UltraOne members will earn an UltraCredit, so during lower monthly volume levels, members will receive a credit that can be redeemed for a shower. For higher volume months, drivers can redeem the credits for their choice of a shower, meal or reserved parking spot.