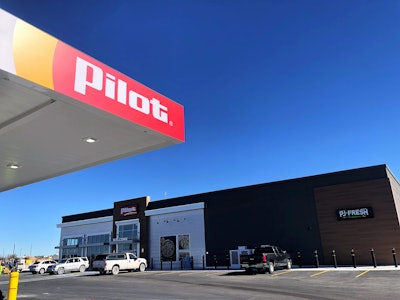 Pilot Flying J is working in 2019 to expand its footprint in the U.S. and Canada by adding new locations, as well as renovating existing locations, adding more service centers and enhancing its other services for truck drivers.
The company says it plans to open more than 15 new travel centers across the U.S. and Canada, adding more than 900 truck parking spaces with those new openings.
In addition to new locations, PFJ also plans to complete more than 10 facility enhancement projects, renovating dated existing locations.
The company currently has more than 135 roadside service trucks on the road in 36 states to go along with 21 service centers, and it is looking to open 10 more service centers this year.