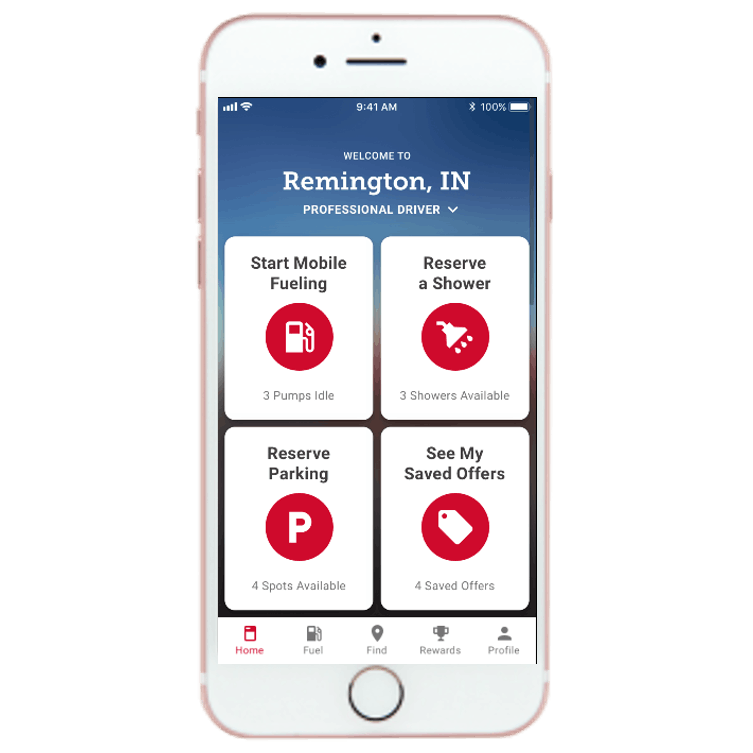 Pilot Flying J announced Monday it will be releasing an overhaul of its mobile app based on feedback from truck drivers and other PFJ customers.
The new app, set to be released in early April, offers truckers more options to personalize the app. Users will not need to download a new app, but rather just update the existing myPilot app. The new app will be called the Pilot Flying J app.
When drivers are on a PFJ property, the app's geolocation will show features drivers can use while at PFJ, including mobile fueling, shower reservations and viewing in-store offers.
When on the road, the app allows drivers to search PFJ locations and view amenities, call PFJ Truck Care with the push of a button, save favorite locations, reserve parking and more. Drivers can also keep track of their myRewards points and offers.
The app also lets drivers choose whether they are using the app as a professional driver, RV driver or passenger car driver, and the app will tailor its home screen based on that selection.
To celebrate the launch of the new app, PFJ will be offering exclusive rewards through the app throughout April.
The company also announced it surpassed its fundraising goal for the American Heart Association's "Life is Why We Give" campaign, raising a total of $1,068,243. The contribution exceeds PFJ's $1 million goal, as well as its 2018 fundraising total of $981,000.