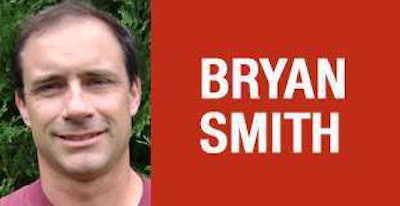 The Truckload Carriers Association and Overdrive partner year to name the country's top owner-operator. Three finalists for the 2015 Owner-Operator of the Year were named in January, and Overdrive will be highlighting all three this week.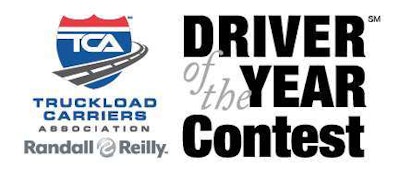 Most over-the-road drivers do well to maintain even one community involvement. Yet Bryan Smith has more home-based activities than many people who rarely leave town.
Smith "has established balance in his life most truck drivers would envy," says Loras Pape, president of Art Pape Transfer, where Smith is leased.
When he's at home near Dubuque, Iowa, Smith spends his time with his wife and three daughters, actively participating at their elementary school every chance he gets. He has a red belt in tae kwon do and teaches self-defense classes in the community. A Marine Corps veteran, he's an active member of the American Legion. Add to that the many hats Smith wears in his church as a volunteer coordinator, playwright and worship leader.
Smith is "the type of driver who should be recognized if our industry hopes to change its image," Pape says.
For the second straight year, Smith is one of three finalists in Overdrive and TCA's Owner-Operator of the Year contest. The winner, who will be named next week at TCA's annual convention in Orlando, will receive $25,000 from sponsors Love's and Cummins.
Smith has driven for Pape since 1994, driving more than 2.4 million safe miles. After two years as a company driver with Pape, he purchased his first truck. With his 2009 Peterbilt 386, he hauls open-deck loads from Iowa to the eastern United States.
Smith's outgoing nature has helped him win over the hearts of many inside and outside the company. He says he jokes with dispatchers to help lighten their load and shares securement tips with new drivers "to make it safer for all of us out on the road." He takes time to develop strong relationships with local truck service shops.
Smith credits his faith for his commitment to the industry, his family and the community. He says, "The Bryan Smith rule to life is found in Colossians 3:23 – 'Whatever you do, work at it with all your heart, as working for the Lord, not for men.' I take that to mean it's my job to serve God with my life, whether in my truck, in my home or in my town."