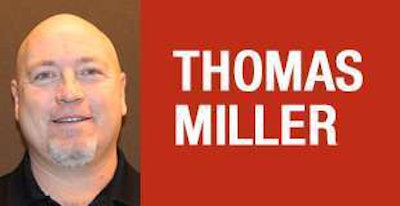 The Truckload Carriers Association and Overdrive partner year to name the country's top owner-operator. Three finalists for the 2015 Owner-Operator of the Year were named in January, and Overdrive will be highlighting all three this week.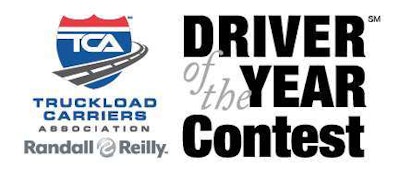 One of Thomas Miller's biggest highway-related accomplishments last year involved a vehicle of only two wheels. Encouraged by his daughter, MacKenzie, the Prime Inc.-leased operator turned his motorcycle hobby into a benefit ride for Sam Biggs, a local child fighting a pediatric cancer.
Miller and his daughter developed Ride with Daddy Day to raise money for Sam's family. What began as a local event in Bunker Hill, Ill., soon was repeated in Prime's headquarters of Springfield, Mo., with more of his fellow truckers, including fellow Prime driver Glen Horack, also a TCA finalist.
The events raised nearly $1,400 for the Biggs family and brought more awareness to childhood cancers. The riders have been named Sam's Soldiers and plan to continue the rides in his honor.
For the second straight year, Miller is one of three finalists in Overdrive and TCA's Owner-Operator of the Year contest. The winner, who will be named next week at TCA's annual convention in Orlando, will receive $25,000 from sponsors Love's and Cummins.
Miller, a smoker for 29 years and overweight at the start of 2014, also took on a personal health project last year. He lost 26 pounds while participating in Prime's 13-week Driver Health & Fitness program. With a firm grasp on managing diet and exercise, Miller next tackled his cigarette habit and has remained tobacco-free for nine months. He advises fellow drivers looking to kick the habit to "most definitely be dedicated to wanting to quit."
Miller's influence in the industry extends far beyond Prime, where he serves as a trainer and mentor. He's recently finished serving as a captain for the American Trucking Associations' America's Road Team, serving as the only independent contractor on the 2013-14 team.
"Thomas has been a great example of dedication and professionalism not only inside of Prime but also in the trucking industry," says Steve Field, Prime's safety director.
Miller drives a Kenworth T680 across the lower 48 states, usually hauling refrigerated foods. Speaking as a husband and father, he can boil his best practices down to a single thought: "Whenever you're out there driving on the road, drive around other vehicles as though that was your family. You'll never do anything to harm them."
That attention to safety has enabled him to drive more than two million safe miles.