The sixth annual Overdrive-Red Eye Radio Trucker Talent Search received more than 50 entries from talented truckers who love to sing. A panel of judges reviewed the entries and has chosen a top 10. Over the next several days, Overdrive will feature each of the top 10 singers in advance of announcing the three finalists who will compete live for first place at August's The Great American Trucking Show in Dallas.
---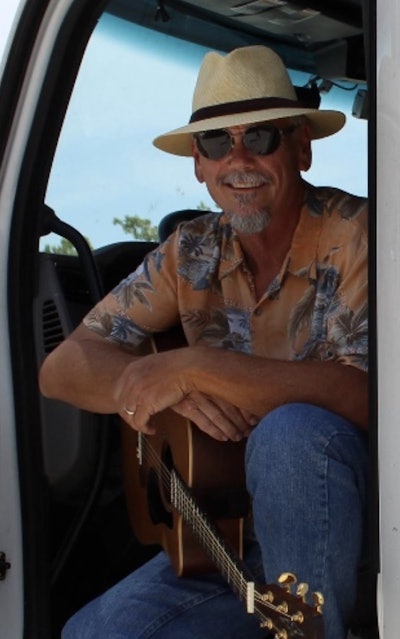 Ken Freeman of Centreville, Mississippi
Company driver, Transport Service Company
Has been trucking for 23 years
Song title: "Truckstop"
What is music's significance to you? I think I just "have to" sing, haha. It's a form of stress relief. It's hard to stay in a bad mood while singing, and when you sometimes get the chance to sing for others and get a positive reaction, well … how can you not love that?
How do you keep music in your life when busy on the road? I love to write songs. I usually keep ideas running through my head while driving, then at the end of the day, I try to spend an hour or two with my guitar and notebook to see what works. This is probably not an ideal method, but it keeps me occupied throughout the day and helps me unwind when the driving is done. I've also gotten to play at a couple of truck shows over the last year, and that's been a real treat as well.
What's your daily haul like? I pull liquid bulk chemicals (tanker). I run all over the U.S. and Canada, but I am dedicated to one primary shipper. This means I usually run 'out and back,' which allows me to be at home most weekends even if only to get a 34-hour restart.
---
The Trucker Talent Search culminates with a live contest featuring three finalists. The first-place winner receives a professional recording session. The contest will be emceed by Tony Justice, who will also perform during the event.
---