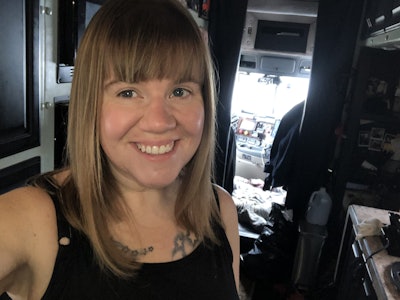 Erica Gregoire submitted a cover of Patty Griffin's "Up to the Mountain" for her entry into the Overdrive-Red Eye Radio Trucker Talent Search.
"My parents passed five months apart in 2016," she says. "This song was the one we are using for the spreading of their ashes ceremony we have planned for this fall. We are spreading them over their favorite mountain. It's just a great song."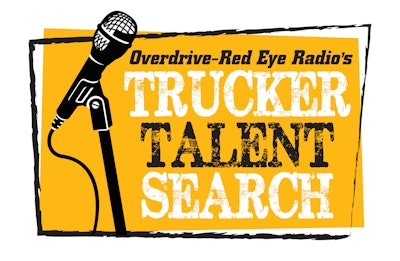 Gregoire and her husband own a 2018 Freightliner Cascadia, driving team over the road, hauling vehicles for Reliable Carriers Inc. Gregoire, based in Canaan, Maine, has been driving for three years. Her other passion is singing, which led her to submit a video to this year's Trucker Talent Search. She is one of 10 semi-finalists.
"Growing up I sang in church and school. It was always just a part of my life. I find singing very calming, and instantly can change my mood," she says.
She and her husband constantly play music in their cab. "If the radio isn't on, then I'm humming or singing to myself. I probably drive my husband crazy. We are OTR probably 300 days a year so I typically only get to sing for people when we go on a cruise ship and do karaoke." She also sang the national anthem at Wreaths Across America last year.
Judges will pick three finalists this summer. The Trucker Talent Search culminates in late August with an online broadcast of each finalist performing an additional song to compete for the top prize, which is a day's recording session at a Nashville studio. The winner also will be profiled in Overdrive.
The online event will be part of Overdrive's GATS Week, when major events that had been scheduled for the Great American Trucking Show in Dallas will be held as virtual evening events Aug. 24-28. More details will be announced.