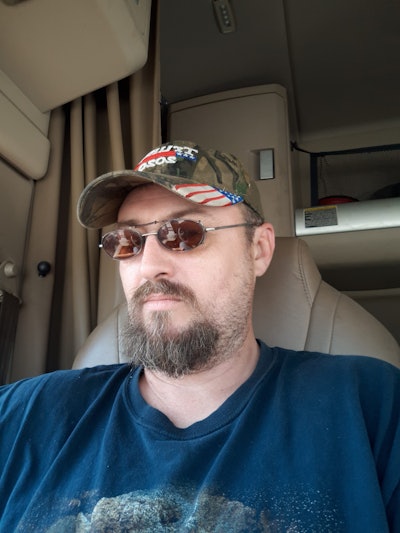 James Foster of Fremont, Iowa, used to be part of a band, but his priorities have shifted. "I am currently working on solo projects, buying my own truck, and being a full-time dad to my 6-year-old daughter and 7-year-old son," he says.
The Aschenbrenner Trucking company driver submitted a cover of "Reno" for the seventh annual Overdrive-Red Eye Radio's Trucker Talent Search, earning him a slot in the top 10. He's been trucking for 17 years, currently hauling Vermeer agricultural and industrial equipment, but says music is a huge part of his life.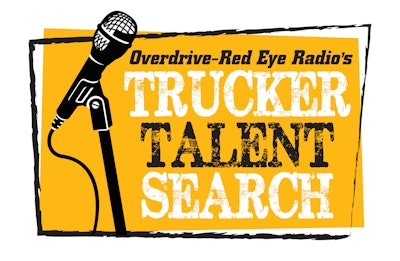 "I'd die without music! Most of life is void of feelings and emotions but the singing never fails to bring color back to life. For myself, and for others." It isn't easy to make time for music while on the road, he says. "I get a little guitar time between loads and lots of radio singing on the go."
For his old band, he was singer and rhythm guitarist. RedBrush "was founded about five years ago by myself and long-time friend David Sharp. We played many honky-tonks, community, and county fairs around north Missouri and southern Iowa."
"Singing is just a part of my life, a part of me I hope I never lose," he says.
Judges will pick three finalists this summer. The Trucker Talent Search culminates in late August with an online broadcast of each finalist performing an additional song to compete for the top prize, which is a day's recording session at a Nashville studio. The winner also will be profiled in Overdrive.
The online event will be part of Overdrive's GATS Week, when major events that had been scheduled for the Great American Trucking Show in Dallas will be held as virtual evening events Aug. 24-28. More details will be announced.