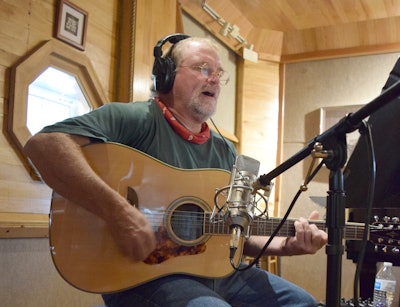 Ten singing drivers have made it to the semi-finals of the Overdrive-Red Eye Radio Trucker Talent Search, now in its eighth year.

Their video entries offer a glimpse of the voices and instrumental skills of the competitors. Overdrive will publish brief profiles of the 10 this month before announcing the three finalists.
Those three will compete for the top spot by performing another song. Overdrive will air their final competition in June in an evening streaming event, which will conclude with naming the winner.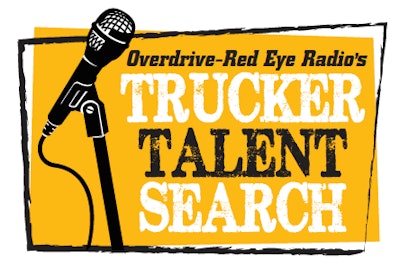 That musician will receive a full day's recording session at Jay's Place Recording on Nashville, Tennessee's historic Music Row, complete with backing provided by professional studio musicians, as well as song mixing and production. One or more recordings from Jay's Place, as well as a more detailed personal profile, will be published on OverdriveOnline.com.
This contest is presented with partner Red Eye Radio, which will air interviews with the three finalists prior to the awards event. Red Eye's Eric Harley will emcee the finals event.
The semi-finalists are:
Paul Hill, company driver, TNB Quality Carriers
Rich Scripps, company driver, Grassmid Transport
Paul Pedersen, company driver, Northern Construction and Ayr Motor Express
David Michaels, owner-operator, Balkan Xpedite
Duane Cliatt, owner-operator, Kelva Express LLC
Rocky Quetel, company driver, Annapolis City Fire Department
Mike Sheffield, company driver, ELP
Billy Penny, owner-operator, Penny's Transport
Clark Wilkinson, company driver, Cardinal Logistics
Guy Archer, company driver, Airgas USA LLC
[Related: Music, tales for the big road: Trucker-songwriters John Malayter, Long Haul Paul, and bluegrass pro Tina Adair]