Rocky Quetel, a professional firefighter and EMT for the Annapolis City Fire Department in Maryland, has been selected as one of 10 semi-finalists in the Overdrive-Red Eye Radio Trucker Talent Search competition. He submitted his original song, "Small Town Living," which he wrote about the small town where he grew up.
"It's a town full of blue-collar workers living pay to pay but enjoying the things life has to offer," Quetel says. "I chose this song because it brings back great memories and hope it will do the same for others."

Quetel has been singing and writing songs since his pre-teen years, he said. He would tag along with his parents to the local saloon and watch local bands perform.
"I would bring my old beat-up acoustic guitar and sit in and strum along with the band," Quetel says. "Although my strumming was drowned out by the loud amps, I knew this was something I would love to pursue."
While on-duty with the Annapolis City Fire Department, Quetel hauls ladders, rescue tools and medical equipment to all emergencies. He drives a 2019 Pierce Enforcer 107' Tractor Drawn Aerial for the department.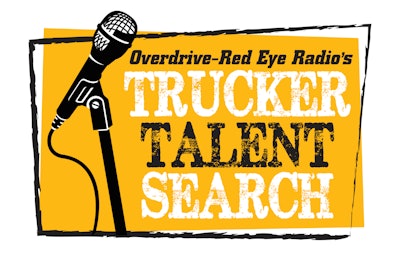 Judges will pick three finalists for the Trucker Talent Search competition. They will compete for the top spot by performing another song. Overdrive will air their final competition this summer in an evening streaming event, which will conclude with naming the winner.
That musician will win a full day's recording session at Jay's Place Recording on Nashville, Tennessee's historic Music Row, complete with backing provided by professional studio musicians, as well as song mixing and production. One or more recordings from Jay's Place, as well as a more detailed personal profile, will be published on OverdriveOnline.com.
This contest is presented with partner Red Eye Radio, which will air interviews with the three finalists prior to the awards event. Red Eye's Eric Harley will emcee the finals event.