Guy Archer, a company driver for Airgas USA, has been selected as one of 10 semi-finalists in the Overdrive-Red Eye Radio Trucker Talent Search competition. He submitted a cover of Kenny Chesney's "Anything but Mine," which he says is one of his favorite songs because of its story and melody.
Archer, 50, says he has been a rock-and-roll fan most of his life, but after a trip with his wife to Nashville in 2018 to see the Loretta Lynn birthday concert in 2018, "I discovered I enjoyed country more than I thought."
He adds that he has been trying to "sing properly" for roughly the past eight years. He says his dream is to be a songwriter.
Archer has been driving a truck for 28 years. He drives mostly within a 300-mile radius of his Dayton, Ohio, hometown, hauling liquid nitrogen, liquid oxygen and liquid argon.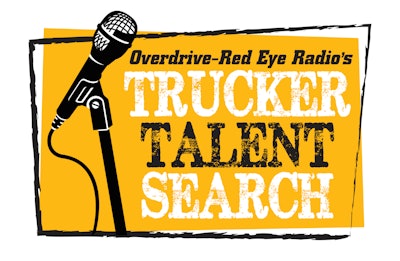 Judges will pick three finalists for the Trucker Talent Search competition. They will compete for the top spot by performing another song. Overdrive will air their final competition this summer in an evening streaming event, which will conclude with naming the winner.
That musician will win a full day's recording session at Jay's Place Recording on Nashville, Tennessee's historic Music Row, complete with backing provided by professional studio musicians, as well as song mixing and production. One or more recordings from Jay's Place, as well as a more detailed personal profile, will be published on OverdriveOnline.com.
This contest is presented with partner Red Eye Radio, which will air interviews with the three finalists prior to the awards event. Red Eye's Eric Harley will emcee the finals event.