He's best-known for his trucking hits "Giddyup Go," "Teddy Bear" and "Phantom 309." But another single by Red Sovine, a master of the sentimental trucker song, spoke poignantly to the difficult family dynamic of over-the-road haulers and their kin back home.
That's "Woman Behind the Man Behind the Wheel." It's a tribute to truckers' wives, as the lyrics say, a special breed of woman that has to share a love affair with that long stretch of highway on his mind.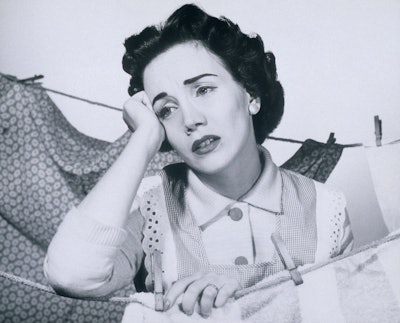 The theme, however, is more complex, considering the realities of over-the-road drivers being separated from their wives so much, said Todd Uhlman, a professor at the University of Dayton, in Ohio, who specializes in America's socio-cultural history. While the lyrics perpetuate the romantic notion of a long-suffering wife waiting for the return of her faithful husband, Uhlman notes certain trucker songs play up "the flip side." That's the trucker being "on the road and free from his wife and being able to do whatever he wants to do."
Of course, either spouse can be tempted by infidelity when there are extended separations. An underlying message to the trucker hearing the song is that even though he's absent so much, he shouldn't be worried. "Everything's going to be OK when you get home," Uhlman said, adding that other trucking and country songs tell tales that don't end so happily for the trusting husband.
Released in 1977, it was one of Sovine's last singles. It followed some of trucking's biggest hits, including the three mentioned above. In each of them, Sovine told tear-jerking stories, not so much singing as artfully narrating in his deep baritone. "Giddyup Go" and "Teddy Bear" touched truckers' soft spot for young children. "Phantom 309" portrayed the trucker as a ghostly hero, having died when he swerved to avoid hitting a busload of children.
For more detail on Sovine and "Woman Behind the Man Behind the Wheel," listen to the podcast interview with Uhlman here.