Johnny Cash isn't the only singer who's taken on the challenge of sprinting through the long, rhyming lists of cities in "I've Been Everywhere."
As some older readers might recall, the song was a big hit in 1962 for Hank Snow. Its success helped vault trucking songs further into the mainstream of an expanding country music radio scene, said Todd Uhlman, an assistant professor at the University of Dayton in Ohio who specializes in socio-cultural history.
In that era, trucking's role in the economy was continuing to grow and the interstate highway system was under development, "so there are a lot more truckers," Uhlman said. "They needed something to do. They were listening to these radio channels that were springing up all over the place. I think it led the way to the rise of trucking music as a major sub-genre of country."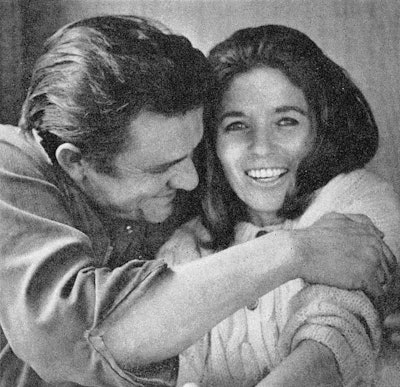 Country music and trucking songs were firmly established by 1996, when Johnny Cash did a version that's perhaps the best-known, at least in the U.S. There were other covers, too, including one by Lynn Anderson in 1970.
However, as Uhlman details in the latest episode of Overdrive's Songs of the Highway, "I've Been Everywhere" not only predates Snow -- a native Canadian -- but the song also came of age with different lyrics and a different performer in the Land Down Under. Furthermore, the song's narrator isn't the trucker, but a hitchhiker picked up by a trucker.
The song was written in 1958 by Australian Geoff Mack. It became a hit when Australian Leslie Morrison, whose performing name was Lucky Starr, recorded it. That version used Australian locales: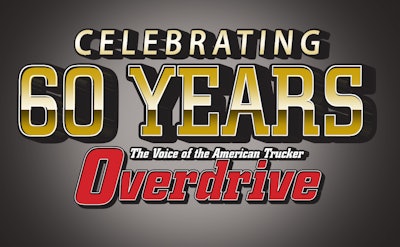 "I've been to Tullamore, Seymour, Lismore, Mooloolaba,
Nambour Maroochydore, Kilmore, Murwillumbah,
Birdsville, Emmaville, Wallaville, Cunnarnulla,
Condamine, Strathpine, Proserpine, Ulladulla,
Darwin, Gin Gin, Deniliquin, Muckadilla,
Wallambilla, Boggabilla, Kumbarilla, I'm a killer."
It was also adapted with English and Scottish locations in a version by Australian singer Rolf Harris in 1963.
For Snow's recording, the cities were changed to American locations. Here's one verse:
"I've been to Reno, Chicago, Fargo, Minnesota
Buffalo, Toronto, Winslow, Sarasota
Wichita, Tulsa, Ottawa, Oklahoma
Tampa, Panama, Mattawa, La Paloma
Bangor, Baltimore, Salvador, Amarillo
Tocopilla, Barranquilla, and Padilla, I'm a killer."
Hear more background on the song and Snow, as well as excerpts from some of the versions mentioned here, in this podcast interview with Uhlman.