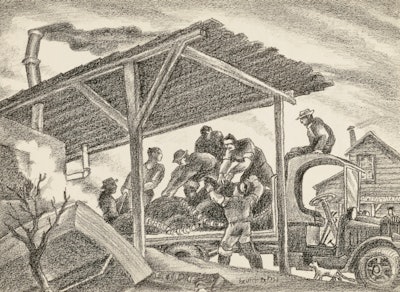 Chart-topping songs about trucking have been around for decades. But what was the first one to become a big hit?
It was "Truck Driver's Blues," performed by the Texas Wanderers and sung by piano player Moon Mullican and at other times by Cliff Bruner, said Todd Uhlman. He's an assistant professor who's specialized in U.S. socio-cultural history and has published a lengthy article about trucking music's place in that history.
The song was written by Louisianan Ted Daffan after he visited honky-tonks frequented by truckers. "He noticed the first thing they did was put a nickel in the juke box," Uhlman said.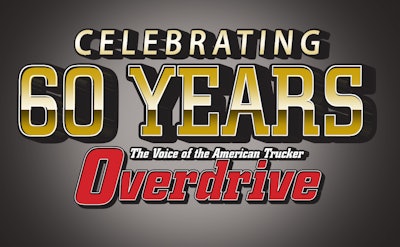 Daffan's hunch of what kind of song truckers might like paid off. "Truck Driver's Blues" was one of 1939's biggest hits, Uhlman said. Its singer complains of being tired and poor, though he's looking forward to getting into town, where "there's a honky-tonk gal a-waitin'. I got troubles to drown."
Uhlman's article, bearing the same title as the song, was published last year in the journal Automotive History Review. Uhlman, who teaches at the University of Dayton in Ohio, analyzes some of the best-known trucking songs, explaining how each one reflects changes in the trucking industry and its culture throughout the century.
There are covers of "Truck Driver's Blues," though a song of the same name by Merle Haggard on his "Working in Nashville" album, released in 2011, is not one of them. However, you can hear another country legend, Willie Nelson, sing parts of Daffan's song in this fine recording with Leon Rausch and the well-known country band Asleep at the Wheel.
Check out the Songs of the Highway podcast below to hear my talk with Uhlman about the background and significance of "Truck Driver's Blues":
Uhlman also offers a closeup look at "Wreck on the Mountain Road," recorded by the Red Fox Chasers, in the first installment of Overdrive Radio's Songs of the Highway. Released in 1928, it's believed to be the first recorded trucking song. Hear that in the following playlist, collecting these and other of music-related editions of Overdrive Radio: