Have you or your trucking business ever been stiffed by a broker or freight forwarder that has gone broke, or perhaps even had no intention to pay to begin with? While the situation may seem hopeless, with the right strategies you can still recoup a portion or even all of the unpaid freight bill.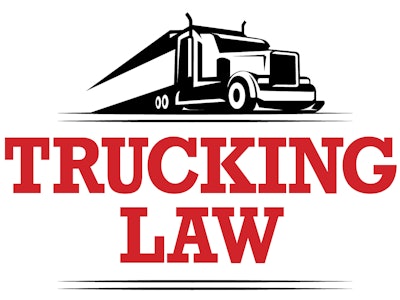 In this video, part of Overdrive's Trucking Law series, Paul Taylor, managing partner of Truckers Justice Center and a lawyer who has represented drivers and owner-operators for more than 25 years, has produced a handy guide to track down responsible parties and, potentially, payment.
Knowing who you're dealing with -- and knowing the difference between a freight broker and a freight forwarder -- is the first step. This distinction determines who a carrier can go after for payment.
Taylor also explains that understanding and reading the fine print of a broker's master hauling contract is key in determining who the carrier can look to for payment.
Taylor's guide also goes into Section 7 of the Uniform Bill of Lading, when a broker's bonding company of trust fund is liable for payment, and if companies are entitled to payment from a defunct broker's bank.
You can hear all of this and more in the video above, or by reading Taylor's guide originally published in January 2021 here.
[Related: 'You just lose' when middlemen don't pay]