The Supreme Court this month is scheduled to hear arguments in two cases relating to the contradiction between the federal Defense of Marriage Act and many states' recognition of same-sex marriage. DOMA defines marriage for federal purposes as a union of a man and a woman. In December, when the high court announced the cases would be on its docket, readers weighed in on whether DOMA and/or state bans of same-sex marriage should be declared unconstitutional.
While a slight majority voted no in the poll, a vocal minority favored either overturning federal and state restrictions or leaving the issue up to the states entirely. "As an openly gay driver for 22 years," wrote Ivan Machmueller, commenting on Overdrive's Facebook page, "with more than 4.3 million logged miles, how does who I sleep with affect anyone else?"
Today, though nine states – Connecticut, Iowa, Maine, Maryland, New Hampshire, New York, Vermont, Washington and Massachusetts – and the District of Columbia have legalized gay marriage, same-sex spouses of federal employees continue to be denied benefits such as insurance and pensions, given DOMA's explicit definition of marriage as an opposite-sex union.
Sentiment similar to Machmueller's was common among drivers responding to the poll, as was its opposite – expressions of religious belief as underpinning the foundation and appropriate definition of marriage. Here's a roundup of driver views: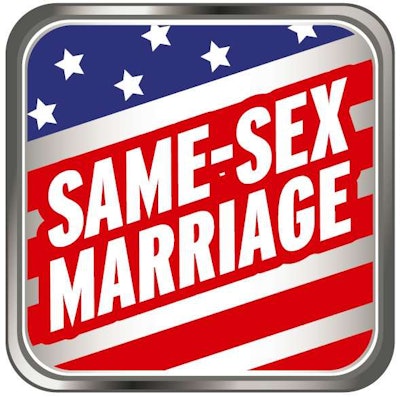 Andrea Sitler: Marriage is supposed to be about love and commitment. If two humans wish to commit to each other, so be it. I would rather see a same-sex marriage for love than a traditional marriage for money.
Todd Ramey: What two people do in the bedroom is no one's business.
Ron Moses: I'm against gay marriage…. States' rights should override the federal government. People voted [in some cases of ballot initiatives] for the bans. Other states voted yes … so it's the choice of the people.
Sean McClellan: I was always taught that God made us all. The only reason the government is involved is over the insurance issue. Insurance companies don't want the additional payouts or coverage when they can charge a double premium … rather than a single premium for a married couple. Our so-called leaders care what corporations tell them to care about.
Kenny Lewis: This should be a church issue, not a government issue.
Chris Salkowski: Who cares… Seriously, the country is in financial free fall. Things like this are irrelevant.
James Jacobs: God made Adam and Eve.
Jonathan Struebing: Since I'm not gay, it doesn't apply to me. Since I'm not near perfect, it's not my place to say one way or another.
Bruce Richard: The government needs to stay out of it.