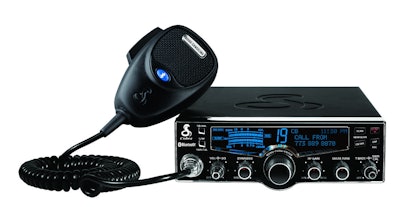 Advice abounds out on the road. The CB airwaves and lunch counters at the truck stops are full of people who know absolutely everything there is to know about everything, and they're not shy about sharing it: You might say I'm right crazy, but I don't pay for DEF no more. Just pour my pee bottles right into the tank, pretty as you please. Works just as good.
It should be noted that you can almost bet this person is driving a company truck for two reasons: (1) Most old timers and owner-ops who have a choice wouldn't have anything to do with a DEF system at all, and (2) No one who makes their own truck payment is dumb enough to pour regular old human pee into any tank. Everyone knows it has to be chicken pee.
I posted this question on our Facebook page: "What's the best piece of advice anyone ever gave you about the trucking industry?" It ended up being one of the most-answered questions I've ever asked, with a variety of posts that can only be described as "unique."
Of course, there was more than the fair share of advice against getting into it at all. Comments in this category ranged from "Don't do it" to "To make a small fortune in the trucking industry, start with a large fortune."
There were extremely common-sense posts like "Listen to your ass. It usually knows when you're screwing up before you do. If your butt cheeks are clinching, you're screwing up." (This is my personal favorite and I will be applying it in general from now on.)
"Don't show up at a grocery warehouse on an empty stomach" are sage words and should be followed up with "or without many American dollars to pay the lumpers."
"If you think you're going too slow on ice, slow down" is an answer that struck me as exceptionally smart. "Slow truck on the road is better than a fast truck in the ditch," "Never fall asleep at the wheel," "Keep baby wipes and food in the truck," and "No matter what, don't panic" — all expressed similar sentiments in various ways, along with tips about four-wheelers. "Expect the unexpected when it comes to four-wheelers, give yourself an escape route, as best as you can."
Much to my delight, the most prevalent category of best advice given had to do with learning and asking questions. "Never stop having an open mind to learn something new. The day you arrive and know everything is the day you'll end up messing up." "Always ask questions," "Ask for help," and "Once you think you know everything about trucking, get out of the truck" — just a few of the posts about learning something new every day.
Of course, there were some pretty random answers. "To love is to feel pain," for instance, and "Don' tell your wife you're on the way home and then stop for a truck wash." Somehow, I feel like these were based directly on personal experience.
Take it or leave it, the information is out there for the asking, and sometimes completely unsolicited. Just remember, "Never drive faster than your guardian angel can fly," and "Listen to the old-timers in all their trucking BS — there is always a grain of truth, and you learn something."
What's the best advice you ever got? Tell us in the comments.