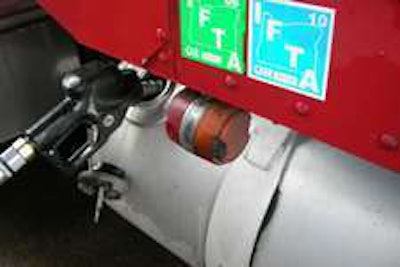 Owner-operator Jon Quick records, computes and sorts his state mileage for the purposes of quarterly IFTA reporting more or less the way 67 percent of owner-operators reported doing so in recent polling here at OverdriveOnline.com.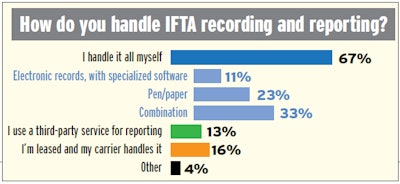 "Every time I cross state lines I enter the state and the odometer reading" on a custom spreadsheet, he says. "The spreadsheet does the math. When it comes time to report, I sort the spreadsheet by the state and total the mileage." He transfers the information to the online reporting form from his base state (Texas), "give them a credit card number and push the enter button and I'm done."
Many third-party services exist for handling much of the IFTA process, but just 13 percent of responding operators reported utilizing them, given the ease of online state reporting forms. Specialized software for handling the calculations Quick notes was, however, used by 11 percent of owner-operators.
Notwithstanding the ongoing, everyday task of recording, quarterly IFTA reporting takes Quick about "one hour" for the entire process, he says.