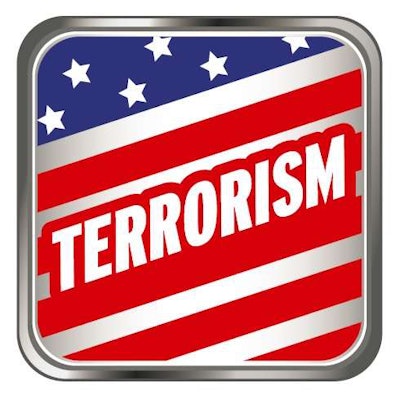 How likely do you feel a U.S. truck (hijacked or not) is to be involved in a terrorist attack like last year's in France and Germany?
Following the shocking use of heavy trucks in recent terrorist atrocities against large crowds in Berlin, Germany, and Nice, France, truckers in the United States have hoped against a similar attack occurring on U.S. soil. At once, 8 in 10 Overdrive readers believe such an attack is likely, according to polling (results above) conducted in January in the wake of Polish truckers' high-profile convoy salute to the memory of the driver murdered before his rig was hijacked and used in the Berlin attack.
As Carolyn Magner wrote in the "Danger Zone" cover story in Overdrive's February issue, those attacks were inspired by the ISIS terrorist organization and have given new urgency to the issue of personal protection and safety on the road for many drivers.
Reader Drew Easton, commenting at Overdrive's Facebook page, invoked the specter of the 1990s bombing of the federal building in Oklahoma City and its use of a box truck packed with explosives, bringing to mind likewise use of an explosives-packed vehicle in the World Trade Center bombing in New York City in the same decade.
Magner herself mentioned those in passing in her story, prompting Lancer Transportation & Logistics Director of Transportation Peter Beaulieu to note clear differences in the M.O.s in both of those bombings, compared to the more recent European attacks. "In both U.S. attacks, the vehicles … used were legally rented," he noted, not hijacked as in the recent Berlin attack. "Also, the OKC bombing was carried out by an American army veteran allied with anti-government white supremacists – not foreign extremists."
Beaulieu concluded by calling the issue of personal safety "an important topic. Please don't muddy the waters with information unrelated to the topic."
Among commenters on the poll above at OverdriveOnline.com was Richard Davis, who noted he believed such an attack was not only likely but "very likely to happen here. … If it can happen overseas, it can happen here."
Many carriers' approach to credentialing for sensitive areas, Raymond Walters contended with the same poll, could stand to improve. Credentialing for port access in the TWIC program and for hazmat endorsements often "are not followed" properly by employers, he said, making infiltration perhaps more likely.
Mike Ryan pointed to a common practice that needs to be less common: "People need to stop leaving their truck running unlocked" and inviting theft, he wrote, commenting at the Facebook page.