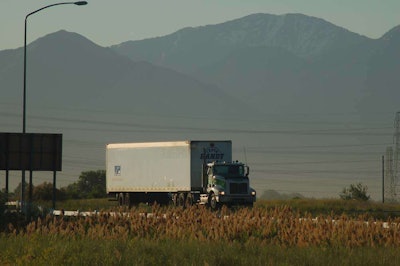 The author of this op-ed, Gary Carlisle, was responding directly to the August edition in the E-Log Shift series, which speculated on a rise in rates after the FMCSA's electronic logging device mandate is implemented, if it is, at the end of the year.
Regardless of massive technology, new-wave inventions and young administrators in the transportation business, two factors are still and will always be in control of the working side of the business.
First and foremost, the economic power of supply of and demand for transportation services will always be the key in dictating rate increases. Until the supply becomes short or demand rises past it, no rate increase will manifest itself. Pure and simple, and when the ELD combined with the insane idea of mandating 14 hours to do your work each day brings that burden to bear, rates will go up. It will surely be after the compliance deadline. Most likely months or a year past that deadline.
Second is the supply and demand for experienced and qualified drivers. Even with news of driverless trucks in the future, experienced and qualified drivers are now and will always be the most significant component in the business. With the installation of ELDs, drivers will lose work time and be punished for detention and break time. All of these things will limit the productivity and limit hours availability of each driver. It will put a larger burden on the industry to find, keep and employ the vanishing supply of good drivers. Those drivers will get fewer miles and in the end when the supply and demand window forces a newer burden — increasing the pay for drivers to do less for more.
No one can tell the time it will take to force these issues. Anyone with a minimal ability to rub a few thoughts together can surely understand that increasing bankruptcies of good carriers and replacing them with those of less experience and dependability is not a good economic situation. Even less favorable is the fact that the current short supply of good, experienced, qualified drivers will be over-burdened by doing fewer miles and constantly being limited on hours and forced rest periods. Add that to a massive influx of less experienced drivers from a generation consisting of those that are less "work brittle," and you will create a dangerous mix that will threaten safety in all avenues of the business.
The real tragedy is the runaway economic and safety burden will fall on an unsuspecting public at a time when economic stress has been at an all-time high since the Great Depression. As always, the voice of reason crying out in the wilderness is ignored by legislators bought and paid for by special interest on both sides of the aisle.