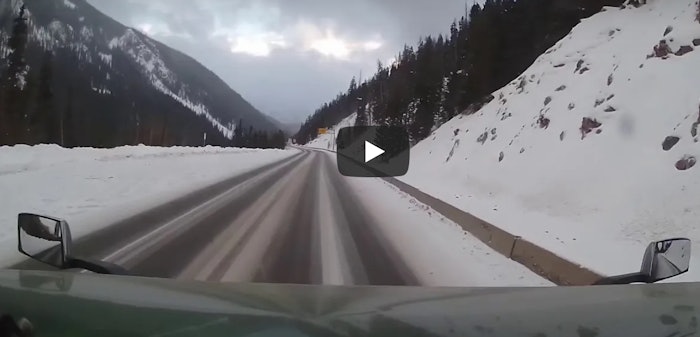 Reader Colin Young was westbound in Colorado, "coming down Loveland Pass," he says. As you can see in the video installment (above) from Overdrive's Dashcam Central series of reader-submitted videos, a pickup makes a pass on the two-lane with just a hair of space available between himself, oncoming traffic and the nose of Young's rig. Young called the video "Lucky Driver," but that doesn't tell the whole story.
"It never ceases to amaze me the risks four-wheelers will take to be first," Young adds. "The drop-off on the left side of the screen is about 300 feet, easy. Worst part is that the State Patrol does nothing to stop this increasing problem."
Click here to view more Dashcam Central videos.