A sure bet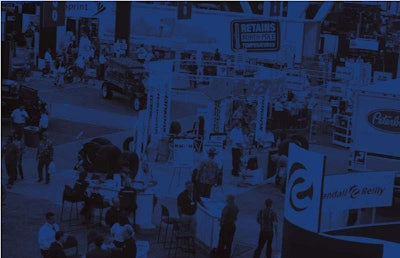 No matter the economy, you can't lose in this Las Vegas venue, where the free advice, equipment displays, job opportunities, regulatory updates and beautiful show trucks much more to owner-operators.
By Lanier Norville
Those attending the Great West Truck Show in Las Vegas are likely to find out that what happens in Vegas won't stay in Vegas. The bounty of equipment and information in the show's displays and special events will offer attendees plenty to take home and put to good use as the industry continues to rebound.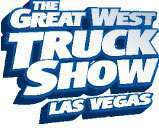 "We're headed into a recovery period, and we want to help owner-operators make the most of it," says show director Alan Sims.
The three-day show will have educational seminars, show trucks, free on-site truck parking and exhibits from major truck, trailer, engine and component makers. Overdrive will bring two major offerings – its Partners in Business seminar and the Pride & Polish truck beauty show, sponsored by Overdrive's Custom Rigs.
"This is owner-operators' opportunity to get face to face with providers of the products and services they use every day," says the show's operations manager, Dave Schave.
The free, two-hour Partners in Business seminar, full of tips for owner-operators, is Friday, June 18, from 2-4 p.m. Attendees will receive complimentary refreshments and the 2010 edition of the program's manual. The seminar will be presented by advisers from ATBS, the nation's leading owner-operator financial services firm, who will show participants how to cut costs and increase revenue.
The gleaming trucks competing in Pride & Polish will be displayed inside, for comfortable viewing away from the heat. The competition's leaders are sure to wow the crowd with the latest tricks, including trend-setting styles from the West Coast, says Custom Rigs Editor Bruce W. Smith. Winners will be announced Saturday, June 19, at 10 a.m. Registration is still open at www.prideandpolish.com.
The TruckSmart Summit sessions will inform attendees of regulations and procedures in specific areas. One session will identify the latest emissions regulations from the California Air Resources Board and explain how to comply with them. The Comprehensive Safety Analysis 2010 workshop will provide information from the Federal Motor Carrier Safety Administration about the program. Other sessions include a hazmat certification class, an accident prevention course and tips for how to pass a DOT audit, among others. n
The Great West Truck Show
Las Vegas Convention Center
Thursday, June 17 | 5 p.m. to 10 p.m.
Friday, June 18 | 10 a.m. to 5 p.m.
Saturday, June 19 | 10 a.m. to 3 p.m.
REGISTRATION. Free online at www.greatwesttruckshow.com until June 16 or with free tickets distributed at truck stops in the Southwest. On-site registration is $10 per day.
LODGING. Special rates are available through the website at 12 hotels within one block to 3.5 miles from the convention center.
TRUCK PARKING. Day parking only, free in the Gold Lot across from the convention center.