Darren Hinson, Rick Green and Ronald Millsaps didn't know quite what to expect when they turned their Peterbilts down the six-lane-wide promenade at the famed z-Max Dragway in Concord, N.C. As it turned out, the crowd at the first Charlotte Diesel Super Show was eager to see the parade of trucks entered in Pride & Polish and the less competitive Wash-and-Show.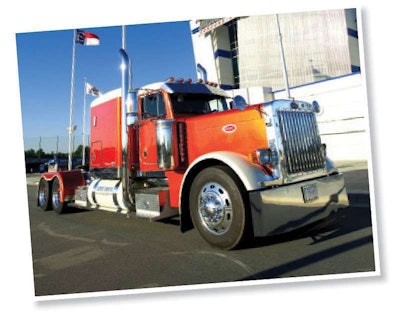 Hinson, owner-operator of D. Hinson Trucking out of Kershaw, S.C., and Millsaps, a cattle hauler hailing from Statesville, N.C. live about an hour from Charlotte and Concord, the heart of NASCAR country. Green, who leases to Starnes Pallete Service, lives in Charlotte.
They were among thousands of people who attended the show last month. The two-day event also included truck racing and other truck and construction equipment attractions.
"My adrenaline is pumping from the drag racing, and I've had a blast being part of a Pride & Polish beauty show," said Mitch Broderson, who showed his Western Star. "This whole outdoor expo is really great." n