The trucking industry will have to wait longer for possible changes to the driver hours of service rule proposed by FMCSA.
Hours comment deadline extended
The Federal Motor Carrier Safety Administration extended the comment period to June 9 for its proposed hours of service rule and as a result will be unable to meet a court-negotiated deadline of July 26 to issue a final rule. The agency didn't estimate a new date for a final rule.
With the extension, FMCSA made public four additional documents. The agency reopened the comment period to allow for review and discussion of the documents and FMCSA's possible consideration of the findings in achieving a final rule.
The agency said only comments related to the four additional documents will be considered during the extension. The four studies include research on fatigue and commercial driver performance.
FMCSA also said it had to adjust the rulemaking schedule previously agreed to in litigation before the U.S. Court of Appeals for the District of Columbia Circuit (Case No. 09-1094). Under an Oct. 26, 2009, agreement among Public Citizen, other petitioners and FMCSA, the agency was to publish a final rule within 21 months of the date of the settlement agreement.
FMCSA said the extra comment period for the four additional documents will require additional time that was not envisioned in 2009 and that it will be unable to publish a final rule by the previously agreed-upon date of July 26.
To comment on the four additional documents, go to www.regulations.gov; the docket number is FMCSA-2004-19608.
— Staff reports
Lawmakers protest cross-border plan
At least 35 federal lawmakers have signed a draft of a letter to Transportation Secretary Ray LaHood protesting the DOT proposal for a cross-border trucking program with Mexico.
Written by Congressmen Duncan Hunter (R-Calif.) and Daniel Lipinski (D-Ill.), the draft was signed by 35 to 40 congressional members, said Hunter spokesman Joe Kasper.
The plan is "bad for American truckers and the entire commercial trucking industry," Hunter wrote.
"The proposal is an undue burden on taxpayers, including buying and monitoring electronic on-board recorders the department will require for Mexican trucks involved in the program," he wrote. "The cross-border trucking program is a straight handout to Mexico at the expense of American jobs, taxpayer dollars and security," he stated.
The agency has said it is funding EOBRs to ensure it will own and control data gathered by the devices. Over a three-year period, the department estimated this program will cost $2.5 million, which includes $750,000 during the first full year of the program.
The previous program, which Congress ended two years ago, required GPS units only, which cost the DOT $711,640.
The legislators said Mexico lacks safety standards equivalent to the United States. Also, Mexico's increased crime in recent years would negatively affect border security.
— Jill Dunn
SHORT HAULS
CLASS 8 truck orders in April were about 38,000, according to analysts FTR Associates and ACT Research. FTR said April orders were 32 percent higher than the March figure, while ACT said the April total increased 158 percent over a year earlier and was the highest monthly total since March 2006.
TRUCK FREIGHT as measured by the American Trucking Associations' seasonally adjusted For-Hire Truck Tonnage Index rose 1.7 percent in March after falling a revised 2.7 percent in February. The March index was 6.3 percent higher than a year earlier.
DIESEL FUEL PRICES will average $3.89 a gallon this year and $3.93 in 2012, the U.S. Department of Energy forecast in May. Those projections are down 9 cents and 14 cents, respectively, from the previous month's forecast. Diesel averaged $2.99 in 2010.
Bill would allow truck safety tax credit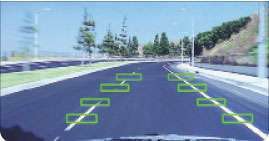 A House bill has been re-introduced that would allow truckers a tax credit for some advanced safety systems.
The Commercial Motor Vehicle Advanced Safety Technology Tax would provide a tax incentive for brake stroke monitoring, vehicle stability, lane departure warning and collision warning or mitigation systems.
It would create a tax credit for 50 percent of the cost of the system up to $1,500 and allow a $3,500 per vehicle maximum tax credit. Any one company could receive an annual maximum credit of $350,000.
The Motor & Equipment Manufacturers Association and Heavy Duty Manufacturers Association support the act, H.R. 1706. Reps. Geoff Davis (R-Ky.) and Mike Thompson (D-Calif.) introduced the bill, which was referred to the House Committee on Ways and Means.
Last year, the House and Senate each introduced the legislation, which was referred to committees.
— Jill Dunn
SHORT HAULS
USED CLASS 8 TRUCK prices have surged in the last 15 months, with the March average price up 6 percent from February, ACT Research Co. reported. ACT said the average used truck price in March was $38,516 for sales in all channels, including auctions and retail and wholesale transactions. In March 2010, the average price was $27,923, and in February the average was $36,195.
TRUCKERS WILL PAY $20 instead of $16.25 in cash tolls to drive a five-axle truck across tolled Delaware River bridges between Pennsylvania and New Jersey.The Delaware River Joint Toll Bridge Commission approved the increase for its seven toll bridges, the first since 2007. The hike is to pay debt, continue capital improvements and offset low truck revenue collections from 2008 and 2009.
WILLIE'S PLACE, the former truck stop in Carl's Corner, Texas, has reopened as a Petro Stopping Place travel center. TravelCenters of America bought the Dallas-area property, which included Willie Nelson as an investor, March 1, after it was posted for foreclosure. Willie's Place opened in 2008.
FMCSA issues CDL amendments
The Federal Motor Carrier Safety Administration issued its final rule amending the commercial driver's license knowledge and skills testing standards and establishing new minimum federal standards for states to issue a commercial learner's permit (CLP).
The final rule requires a permit holder meet virtually the same requirements as those for a license holder, including driver disqualification penalties. The rule also specifically prohibits a motor carrier from using a driver who does not hold a current and appropriate permit or CDL to operate a commercial motor vehicle.
The final rule implements relevant sections of the Safe, Accountable, Flexible, Efficient Transportation Equity Act: A Legacy for Users (SAFETEA-LU) and the Security and Accountability For Every Port Act of 2006.
Successful completion of a knowledge test, currently a prerequisite for the CDL, now will be required for a CLP. The rule requires states to use driver and examiner reference materials, state testing questions and exercises, and state testing methodologies that FMCSA has preapproved. It prohibits use of foreign language interpreters in the administration of the knowledge and skills tests to reduce the potential for fraud.
The final rule requires each applicant obtain a CLP and hold it for at least 14 days before applying for a CDL. It establishes a minimum age of 18 for a permit, which must be a separate document from the CDL, tamperproof and include the same information as the CDL. The only endorsements allowed on the CLP are a restricted passenger endorsement, a school bus endorsement and a tank vehicle endorsement.
In addition, the final rule strengthens the legal presence required and increases the documentation required for permit and CDL applicants to demonstrate their legal presence in the United States. The rule also addresses applicants who wish to attend a driver training school in a state other than the applicant's state of domicile; states are required to recognize permits issued by other states for training purposes.
FMCSA's final rule is effective July 9. States must comply by July 8, 2014. To read the final rule, go to www.regulations.gov; the docket number is FMCSA-2007-27659.
— Staff reports
SHORT HAULS
THE OUTLOOK for shippers declined in April, based on FTR Associates' Shippers' Condition Index. The index fell to -11.4, reflecting tightening capacity and accelerating transport costs. Readings below zero indicate an unfavorable shipping environment.
MANUFACTURING activity expanded in April for the 21st consecutive month, and the overall economy grew for the 23rd consecutive month, according to the Institute for Supply Management's latest Manufacturing ISM Report on Business.
TRUCKING JOBS in April grew by 4,500 positions as part of 244,000 nonfarm jobs added on a seasonally adjusted basis, according to preliminary estimates from the U.S. Department of Labor's Bureau of Labor Statistics. Compared to April 2010, the number of jobs in for-hire trucking was up 41,600, or 3.4 percent.
SURFACE TRADE between the United States and Canada and Mexico rose 12 percent to $66.5 billion in February from February 2010, reported the Bureau of Transportation Statistics of the U.S. Department of Transportation.
California bill targets owner-operators
California's Assembly is considering legislation to require truckers working ports to be classified as employees.
If the Assembly passes that bill, AB 950, it will go to the Senate. Democrat Assembly Speaker John Perez sponsored the bill, which would, in effect, ban owner-operators from working state ports.
The Assembly's labor and employment committee voted 5-1 to pass the measure on May 4.
The Assembly's analysis of the bill noted that many organizations have voiced opinions on the bill, with trucking and business organizations opposing it and labor organizations backing it.
The legislation is "the first step to eliminating independent owner-operators throughout the trucking industry," wrote the California Trucking Association. "Today, it is the ports. Tomorrow it will be agriculture, construction, and over the road."
Bill supporters say owner-operators cannot afford to upgrade and maintain their vehicles to California standards and that the bill would result in owner-operators having access to health insurance through trucking company employers.
In 2005, the California Legislature approved a bill, sponsored by the Teamsters Public Affairs Council. It would have utilized the state doctrine of federal anti-trust law to authorize port owner-operator drivers to organize collectively. Former Gov. Arnold Schwarzenegger vetoed the bill because he said it could violate federal anti-trust law.
The American Trucking Associations has appealed a lower court's ruling in favor of the Port of Los Angeles' requirement that port truckers be carrier employees. Oral arguments will begin June 10 in the U.S. Court of Appeals for the 9th Circuit.
Ports nationwide have lobbied to replicate the Los Angeles port plan.
— Jill Dunn
SHORT HAULS
THREE HOUSEHOLD GOODS moving companies face fines of $25,000 each after a Federal Motor Carrier Safety Administration enforcement sweep in March in nine cities. The companies are Guardian Moving & Storage of Los Angeles, Lightning Van Lines Inc. of San Leandro, Calif. and Viking Moving and Storage Inc. of Oakland, Calif.
U.S. Xpress driver wins a Freightliner
Scot Hays, a driver with more than 17 years of experience with U.S. Xpress Enterprises, received a 2007 Freightliner truck after being named the first grand prize winner of the company's Idle Reduction Sweepstakes.
Hays was chosen in a random drawing from among 150 top qualifiers in the contest. The company will make payments on the truck for two years, and Hays has agreed to become an independent contractor leased to the carrier during that period.
"This is the greatest thing that has happened in my career," said Hays, a member the U.S. Xpress Million Miler Safe Driving Club. "I was blown away when I heard my name called as the winner of the truck. I have talked to several contractors over the years here, and I know that I am going to have the support to be successful. I can't wait to get started."
U.S. Xpress President John White said all the top qualifiers received cash prizes for their efforts during the contest, which will be repeated quarterly. "Through our Idle Reduction Sweepstakes, U.S. Xpress has been able to create an additional focus on cutting down engine idle which also offered a valuable business opportunity for our drivers," he said.
— Staff reports
Groups debate bills for heavier trucks
Teamsters General President Jim Hoffa joined Sen. Frank Lautenberg (D-N.J.), Rep. James McGovern (D-Mass.), safety advocates and family members of highway accident victims May 3 to endorse the Safe Highways and Infrastructure Preservation Act. The legislation would restrict the size and weight of commercial trucks on U.S. highways.
SHIPA also would extend the freeze on truck size and weight limits on the interstate system to also apply to the National Highway System. The bill's supporters, which include the Association of American Railroads, argue that large trucks are more dangerous to drive and damage highways and bridges and that heavier trucks will only accelerate highway and bridge wear and tear.
The Teamsters point to a recent nationwide poll that found that 89 percent of the general public strongly opposes larger trucks. The union also notes that half of the nation's bridges are more than 40 years old, with one in four structurally deficient or functionally obsolete.
The American Trucking Associations, which supports competing legislation that would allow states to increase weight limits on interstate highways, responded. "In the two years since ATA unveiled its 18-point safety agenda, a comprehensive approach to addressing both primary and secondary causes of highway crashes, these alleged 'safety' groups have not made a serious proposal to address trucking safety," said Bill Graves, ATA president and chief executive officer. "Their fix is to arbitrarily cut working hours to advance labor's agenda, and further restrict truck size and weight to advance the railroad's agenda."
The Senate Safe and Efficient Transportation Act of 2011 (S. 747) would give states the option to allow tractor-trailers weighing up to 97,000 pounds access to its interstate highways, provided owners equip trucks with a sixth axle to preserve braking distances and pavement wear patterns, and agree to pay a supplemental user fee. There's an identical House bill, H.R. 763.
— Staff reports
States eye fuel price gouging
Kentucky's attorney general has accused Marathon Petroleum Co. of fuel price gouging, while officials in other states warily eye the issue.
Kentucky AG Jack Conway asked for a temporary injunction against Marathon May 13, alleging the company illegally raised wholesale fuel prices during an emergency. The pleading filed in Franklin Circuit Court accuses company officials of violating Kentucky's price-gouging statute during a state of emergency declared April 26 because of flooding.
Conway asked the court to require Marathon to lower wholesale prices in Kentucky to the price charged on April 25. His filing was included in an ongoing case against the company and its subsidiary, Speedway, for alleged price-gouging violations following Hurricanes Katrina and Rita in 2005.
The law permits suppliers to increase prices only if there has been a hike in the supplier's costs, but the company's costs do not justify the price increases, Conway said.
In 2008, his office began investigating how wholesale fuel prices affected Louisville market prices. Marathon's 1996 acquisition of Ashland Oil reduced fuel market competition in Kentucky, he said. Conway referred that antitrust investigation to the federal Oil and Gas Price Fraud Working Group, which investigates allegations of fraud and market manipulation in the oil and petroleum industry.
— Jill Dunn
Road Team driver goes to White House
Ralph Garcia, a member of America's Road Team, told Obama administration officials that the government should encourage job-seekers to enter trucking. His appearance at the White House forum was part of National Transportation Week.
Garcia, a driver with ABF Freight System, was one of 20 transportation professionals who participated in the May 16 roundtable that focused on how best to promote careers in transportation.
"In my 30 years as a driver, I've seen so much of this great country that I wouldn't have had the opportunity to experience," said Garcia, a native of New Mexico.
— Staff reports
Jason's Law reintroduced
As states continue closing rest areas because of budget shortfalls, Congress is reconsidering Jason's Law to increase access to truck parking.
Rep. Paul Tonko (D-N.Y.) introduced H.R. 1803 on May 11, co-sponsored by Rep. Erik Paulsen (R-Minn.). Tonko had introduced similar legislation during the previous Congressional session.
Jason's Law would provide $20 million annually over six years for truck parking upgrades on the National Highway System to local governments and private entities.
The American Trucking Associations said the bill would fund initiatives that could include building new parking, improvements to existing commercial and non-commercial parking, and technology to track open parking spaces.
The legislation is named for New York trucker Jason Rivenburg, murdered during a 2009 robbery attempt as he sat in his truck at an abandoned gas station in South Carolina.
Tonko and Jason's widow, Hope Rivenburg, were joined at a May 11 news conference by representatives of the Owner-Operator Independent Drivers Association, ATA, Commercial Vehicle Safety Alliance, American Moving & Storage Association and NATSO, the truck stop trade association.
Mary Phillips, ATA senior legislative affairs vice president, said truckers should not have to park on Interstate shoulders, ramps and other locations, placing themselves and other drivers at risk.
— Staff reports
Spot market freight falls during April
TransCore's North American Freight Index measuring spot market truckload freight volume declined 14 percent in April from March, but was 12 percent higher than in April 2010.
Freight volumes in the South and Midwest were hampered by extreme weather conditions during April.
TransCore said the month-to-month decline from March to April was the first time in 15 years when spot market freight volume dropped during that period. From March to April, dry van capacity increased 6.7 percent and freight availability declined 9.5 percent.
Refrigerated capacity increased 3.4 percent, while freight availability slipped 5.1 percent. Flatbed capacity and freight volumes dipped, 2.6 percent and 9.7 percent, respectively.
TransCore's monthly North American Freight Index measures trucking freight movements on the spot market.
— Staff reports
Survey: Cell phone link to crashes
A survey shows that 32 percent of companies have knowledge or evidence of on-the-job crashes that resulted from distractions caused by employees using cell phones while driving, software maker ZoomSafer says.
The survey polled 500 business managers in North America and was designed to gauge corporate attitudes and best practices pertaining to distracted driving.
The survey shows 62 percent of companies have written policies prohibiting employees from using a mobile phone while driving on the job. The survey also reveals that while many companies have written cell phone driving policies, only 53 percent try to enforce compliance.
Among companies that do enforce compliance, the survey found 61 percent rely on post-incident disciplinary measures, and only 2 percent use technology to proactively measure and manage employee compliance.
"The fact that so many companies are telling employees to put the phone down while driving is encouraging from a policy perspective; however, from a practical perspective, it's simply not enough to change behavior," said Matt Howard, CEO of ZoomSafer, which creates software to prevent distracted driving. "To truly change behavior and fully protect themselves from liability, companies must actively measure and enforce employee compliance."
— Staff reports
Truck insurance broker charged
A California insurance broker was scheduled for arraignment June 1 in San Bernardino County Superior Court on charges of swindling truckers.
Paul Daniel Conejos, 29, did business as TATEMAS Truck Insurance Services and Royal Insurance Group Services Inc. in San Bernardino and Riverside counties.
He allegedly collected premium payments from long-distance trucking companies, did not remit payments to insurance companies, but issued fraudulent insurance certificates, according to the California Insurance Commission.
Conejos pleaded not guilty to four felony counts of grand theft, three felony counts of forgery, two felony counts of theft by false pretense and three misdemeanor theft counts, according to court records. Client losses are about $38,000 for what is referred to as premium diversion from April 2008 to March 2010.
The commission is considering disciplinary action against Cornejo's license to sell insurance, it said.
Truckers who suspect fraud should report it to the insurance commission for the state where the agent or broker is licensed, said Frank Scafidi of the National Insurance Crime Bureau.
— Jill Dunn
DOT awards grants for truck parking
The U.S. Department of Transportation awarded $4.5 million to Michigan's I-94 Truck Parking and Information Management System and more than $2 million to Minnesota's Comprehensive System for Assessing Truck Parking Availability.
Both systems will deliver real-time information on parking availability through intelligent transportation systems.
The Federal Highway Administration is providing the grants under the Truck Parking Facilities Discretionary Grants Program, which helps improve safety on interstates by promoting projects that allow trucks to park safely in areas away from moving traffic, instead of alongside roads.
— Staff reports
HIGHWAY HAPPENINGS
CALIFORNIA. Truckers' one-year exemption from last year's toll hike will end July 1 on San Francisco's toll bridges. The Bay Area Toll Authority said the two-phase toll increase for multi-axle vehicles takes effect on July 1 and July 1, 2012. Cash tolls for five-axle vehicles will climb to $18 from the current $11.25. A year later the toll will be $5 times the number of axles.
DELAWARE. The state has opened an electric shorepower truck parking area at the Smyrna rest area on U.S. Route 13. An automated system allows truckers to use a Smyrna Rest Area credit card to access the service at the 24-space area. They can pay $20 for a reusable window adapter, which includes the credit card with eight hours of usage time. Additional hours can be purchased for $2.50 an hour.
FLORIDA. The governor was expected to sign a bill that would end the practice of local ports issuing access cards that duplicate the federal identification card.
GEORGIA. State law enforcement is targeting aggressive car and truck drivers on State Highway 400 in Fulton and Forsyth counties through July. The targeted corridor is from exit 5 (Abernathy Road) to exit 16 (Pilgrim Mill Road).
INDIANA. The state becomes the 32nd to prohibit texting while driving. Effective July 1, violators face a maximum fine of $500.
MISSOURI. Watch for I-70 construction projects in the Kansas City area through most of the summer. Projects include a third lane in each direction of I-70 under I-435, rebuilding I-70 bridges and resurfacing of I-70 between Pittman Road and I-470. State Department of Transportation requires two lanes open on I-70 during construction.
NEW YORK. The State Supreme Court's Appellate Division said the state didn't have authority to require retrofits on privately owned trucks, as had been mandated by the state's Diesel Emissions Reduction Act.
NORTH DAKOTA. Bismarck residents have voted to extend the state's smoking ban to truck stops, bars and tobacco stores. The state already prohibited indoor smoking in businesses and public places.
TEXAS. A bill is close to passage that would allow heavy-duty trucks with 2008 and newer EPA-certified engines to idle. Current state law restricts idling to five minutes an hour in many areas from April to October. Meanwhile, the state Commission on Environmental Quality is scheduled to meet June 22 to consider amending its regulation to exempt large trucks from idling restrictions during driver rest periods.
UTAH. The state is into the second year of the 24-mile reconstruction project on I-15 south of Salt Lake City. The project will add two lanes in each direction, add or rebuild 63 bridges and extend an express lane the length of the project. The work is on schedule for a December 2012 deadline.
ATA board votes against detention time regs
The American Trucking Associations Board of Directors on May 18 called on policymakers to respect contracts between carriers and shippers and voted to oppose efforts at regulating detention time.
"ATA and its members value the time of our drivers," said Bill Graves, ATA president and chief executive officer. "However, federal intervention into this area would have significant impacts on the contractual agreements between carriers and shippers."
ATA Chairman Barbara Windsor, president and CEO of New Market, Md.-based Hahn Transportation, said the ability of carriers to negotiate rates, routes and service with shippers is important. "Federal regulation in this area would directly affect shipping rates and would significantly change the playing field for carriers and shippers," she said.
"No carrier wants to see our drivers' time wasted," said ATA First Vice Chairman Dan England, chairman and president of Salt Lake City-based C.R. England Inc. "However, this is not an issue that can be handled with a 'one-size-fits-all' regulation and as a result is best addressed in contractual agreements between carriers and shippers."
— Staff reports
Rest areas closing
Rest areas are closing nationwide, usually because of budget shortfalls. Missouri, however, is converting some rest areas to truck parking only.
The state's I-70 Mineola rest areas will be used for truck parking this summer. Buildings will be removed, restroom facilities will be installed and 17 new truck parking spaces will result from the change.
South Carolina is closing I-85 Northbound Rest Area at mile marker 88 on June 3. The annual savings will be about $220,000.
On Interstate 24, Illinois shut the Fort Massac Rest Area for six weeks for roof repairs and Illinois 164 Oquawka Rest Area will close Nov. 8 for improvements. Also, the I-57 Rend Lake Rest Area, southbound side, is closed and the I-74 KrisdalaBaka Rest Area near Woodhull was scheduled to be closed until July 1.
North Dakota has closed its Medina rest area on westbound I-94 because water is over the entrance ramp.
— Jill Dunn