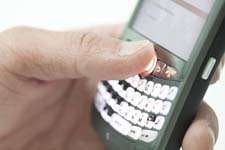 A national call-in day for Jason's Law has been scheduled for June 23 to focus attention on the shortage of truck parking.
Hope Rivenburg, widow of Jason Rivenburg who was slain in March 2009 while parked in an abandoned gas station waiting to make a delivery, requested truckers call their representatives to demand more parking facilities nationwide. For a list of congressmen, call the Washington switchboard at (202) 224-3121 or (800) 962-3524 or go to www.house.gov.
Legislative efforts to address the problem are continuing. On June 13, Sen. Charles Schumer (D-N.Y.) reintroduced his bill (S1187) regarding long-term parking for commercial vehicles. Sen. Kirsten Gillibrand (D-N.Y.) is a co-sponsor to the bill, which was referred to the Committee on Environment and Public Works.
In May, U.S. Rep. Paul Tonko (D-N.Y.) reintroduced his Jason's Law bill (HR 1803). His bill would provide $20 million a year for five years in existing funds for grants to increase the number of safe truck parking spots. The bill has 14 co-sponsors.