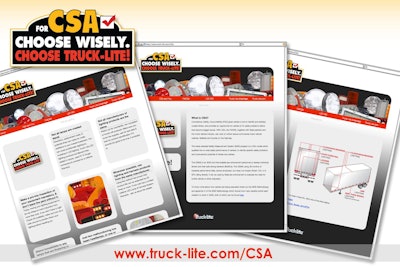 A new website on the new regulatory Compliance, Safety and Accountability program is available for use, lighting manufacturer Truck-Lite Co., announced.
The site, at truck-lite.com/CSA, is designed to provide users with answers to frequently asked questions regarding lights and lighting regulations, as well as other onsite customer training materials, Jamie Lindemuth, Truck-Lite marketing coordinator, says.
Visit Truck-Lite for details.