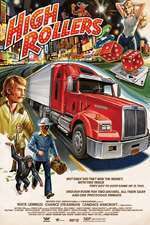 Playing off of last year's parks and recreation-style illustrated calendar, the "action-flick"-themed 2012 edition showcases fictitious, feature film-style poster art starring Western Star trucks.
Each month's original artwork pays homage to a different movie genre while incorporating various Western Star applications, from logging and mining to on-highway and heavy-haul.
Renowned illustrator Jeff Foster created three of the 13-month calendar's designs, and is joined by illustrators Todd E. Arrington, Eric Larsen, Steve Cowden and Tyler Marchus, and photographer Robbie McClaren.
"Our calendar gives us the opportunity to highlight the customization capabilities and rugged features our trucks are known for, in a creative and entertaining way" said Ann Demitruk, director of marketing, Western Star, "It also allows us to showcase and celebrate our Western Star drivers that are working hard every day – they're the real stars."
Presented in a large vertical format, the 28-inch by 23-inch calendar will be available to order through the Western Star website at www.westernstar.com or through a Western Star dealer.