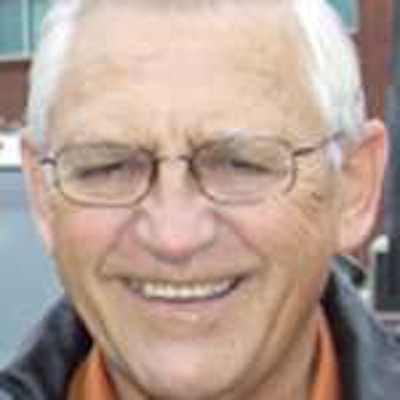 Larry Severson was named 2011 Owner-Operator of the Year Tuesday night during an awards banquet in Orlando, Fla., winning a Cummins-powered Ram truck.
The competition, managed by Overdrive and the Truckload Carriers Association, was sponsored by Cummins Inc. and Ram.
"I'm just doing a job I love, but if others have felt my efforts are worthy of that title, I'm honored and humbled," said Severson, who is leased to Dart Transit of Eagan, Minn. He received the award at the TCA annual meeting.
Two other owner-operators were honored in the 2011 competition. Kirby Killgore, leased to O&S Trucking, of Springfield, Mo., and Bryan Smith, leased to Art Pape Transfer, of Dubuque, Iowa, received honorable mentions.
Also at the meeting, John Moeller was named the 2011 Company Driver of the Year by Truckers News and TCA. He drives for Roehl Transport Inc., of Marshfield, Wis.
A truck driver for 49 years, Severson has more than 5.1 million accident-free miles. He is a past Driver of the Year for the Minnesota Trucking Association and has earned many safety awards from Dart Transit.
Dart spokesman Steve Gundale has known Severson since Gundale began working for the carrier in 1984. "He's very concerned about providing good customer service," Gundale says. "He's extraordinarily reliable and extraordinarily safe."
Owner-operator Steve Drexler, who has known Severson for about 20 years, says he is passionate about everything he does. "He just generally cares about the people up there and is willing to help everybody out," Drexler says.
Every summer, Severson volunteers with the Special Olympics and tries to bring in more sponsorship money than the year before. During winter, he shovels snow from single mothers' driveways in his neighborhood.
For further information on the Driver of the Year competition, visit www.truckload.org/Driver-of-the-Year.