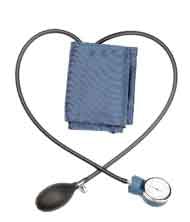 The Healthy Trucking Association of America will pay 10,000 obese truckers $800 for participating in a free physician-supervised weight loss program.
HTAA Marketing Director Brett Blowers said truckers may earn more than $800 for taking part in the association's Healthy Trucking Pays program. Participation does not require a financial obligation for drivers and carriers, and participants do not have to reach their goal weight to begin receiving payment, he said.
Applicants who have additional weight-related conditions, such as hypertension or Type 2 diabetes, have priority in admissions, as well as those attending the HTAA Healthy Trucking Summit, at which full details on Healthy Trucking Pays will be released. Attendance is not mandatory for carriers or drivers to participate, though, Blowers said.
The summit will be held in Atlanta April 24-26.
The association obtained $20 million in funding for the program. Additional information, such as if exercise or medication is required for some or all participants, was not immediately available.
HTAA was founded in 1997 as the Independent Contractor Owner-Operator Association. It later changed its name to reflect its new focus on improving the health and wellness of commercial drivers.
More information is available by calling (800) 800-1198 or at healthytruck.org.