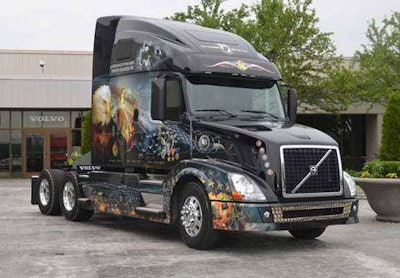 As part of the Rolling Thunder: Ride for Freedom rally, employees of the New River Valley Volvo assembly plant in Dublin, Va., have added graphics to the side of a VNL 670 to "focus on the emotions – faith, hope and despair – of a prisoner of war," according to Volvo's announcement.
"The custom design illustrates the comradery and brotherhood of POWS and is also a way to recognize the National League of POW Families."
Volvo will drive the truck to Washington, D.C., during Memorial Day weekend as part of the Rolling Thunder motorcycle rally. The New River plant developed the graphics with the UAW Local 2069 Veteran Committee.