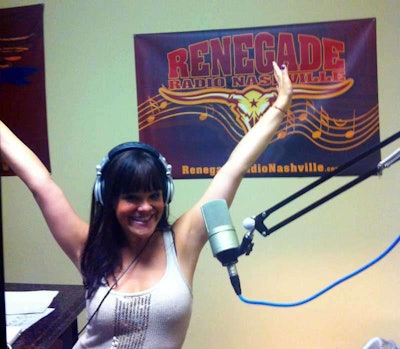 Country singer/songwriter Lindsay Lawler is hosting a new trucking Internet radio show on Renegade Radio Nashville.
Best known for her relationship with the Truckload Carriers Association's Highway Angel program, Lawler's "On the Road to Music City" show runs in the 5-8 p.m. CDT time slot every Tuesday and Thursday. Listeners can log in at renegaderadionashville.com to stream the show live on their computers or download a free app for smartphones and tablets.
"I'm really excited about the show," Lawler says. "I started out in radio right out of high school. I worked for 10 years in Dallas and Los Angeles as an on-air producer."
The show will feature interviews with Highway Angel recipients (truckers who have rendered aid to fellow truckers and motorists involved in an accident or another emergency), celebrities from reality TV shows, health-related topics and more.
"One thing we are really excited about is the driver dedication to family," Lawler said. It's called the Long Haul Call. Drivers can request us to play something special for the family back home."
Lawler plans to play a wide array of music on the show. "We will have everything from Merle Haggard to music from newcomers," she says. "We will have an 'unplugged' segment featuring the latest works of some very talented songwriters and local singers."
Lawler has been involved with the trucking industry for about three years. She formed a partnership with TCA in 2010, which was announced at The Great American Trucking Show and became the organization's official spokesperson for the Highway Angel program, even penning and recording a song of the same name. TCA president Chris Burruss will be one of her guests on the inaugural show.
Lawler said the her show will do a live remote from the 2011 Great American Trucking Show in Dallas on Thursday, Aug. 23, and she will be performing her own music at a trucking event at the House of Blues — Dallas on Wednesday, Aug. 22.
For more information on Lawler, visit lindsaylawler.com