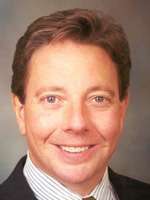 R. Eddie Wayland, an employment law expert and general counsel for the Truckload Carriers Association, will discuss "Employment law potholes on the road ahead," on Wednesday, Aug. 22, during the first day of the Commercial Vehicle Outlook Conference.
Wayland, a partner in Nashville, Tenn.-based King & Ballow, has represented companies in the trucking industry for more than 30 years and has successfully argued before the United States Supreme Court. His presentation will cover the latest controversial issues in trucking employment, such as National Labor Relations Board activities, corporate social media practices, potentially discriminatory tactics and an update on reasonable accommodation and medical inquiries under the Americans with Disabilities Act.
Wayland will speak at 2:45 p.m., immediately prior to the keynote address by Frank Luntz, the "hottest pollster" in America, according to the Boston Globe. Luntz will give attendees his unique insights into the potential outcome of the November elections.
Other conference highlights include:
Trucking's Economic Outlook, featuring Jim Meil, vice president and chief economist for Eaton Corp and Avery Vise, executive director of Research & Analysis at Randall-Reilly.
CNG/LNG: Fueling the Future, a panel discussion that will delve into the equipment issues, infrastructure needs and real-world fleet experiences surrounding natural gas technology.
Update on Trucking Initiatives, a luncheon speech by Dan England, chairman of C.R. England and chairman of the American Trucking Associations.
Presented by the Heavy Duty Manufacturers Association and Randall-Reilly Business Media and Information, which produces Overdrive, the conference will be held Aug. 22-23, the day prior to and the opening day of The Great American Trucking Show. Registration begins at 11 a.m., Wednesday, followed by a networking lunch. A networking reception will be held immediately following the program on Wednesday. The conference ends at noon on Thursday when the Great American Trucking Show opens.
For more details and to register, go to www.cvoconline.com. The event is sponsored by Bridgestone, Castrol, Chevron, Espar Heater Systems, Freightliner, Kenworth, PACCAR Engines, Peterbilt, TRP and Valvoline.