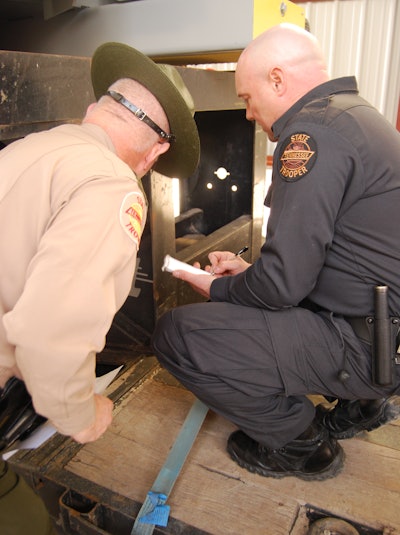 Thousands of law enforcement officers are conducting traffic enforcement operations on trucks, buses and cars throughout North America this week.
The Commercial Vehicle Safety Alliance's annual Operation Safe Driver mobilization began Oct. 14 and will continue through Oct. 20 throughout the U.S., Canada and Mexico. During the week, the CVSA, Federal Motor Carrier Safety Administration and partners such as trucking organizations target traffic enforcement of commercial vehicle and non-commercial vehicles.
Officers will primarily target safety belt enforcement, driver roadside safety inspections and checking driver regulatory compliance, with an emphasis on speeding, following too close, improper lane changes, failing to obey traffic signs and driving while impaired.
Commercial drivers will be checked for compliance with license requirements and regulations governing medical cards and hours of service.
Specifically, Wisconsin, Florida, New Mexico and Washington state patrol have issued announcements of participation, though other states are participating. Washington noted that last year's Operation Safe Driver event resulted in 2,117 commercial vehicle inspections and out-of-service orders for 173 vehicles and 76 drivers.
The campaign this year includes efforts to educate all motorists on safe driving behavior around trucks and buses. Media events are scheduled for Yonkers, N.Y. and in Harrison, Ark., to provide such insight.
Public service announcements will broadcast in the three metropolitan regions where the most truck and bus crashes occur: New York-New Jersey-Long Island, Dallas-Fort Worth-Arlington and Chicago-Joliet-Naperville.