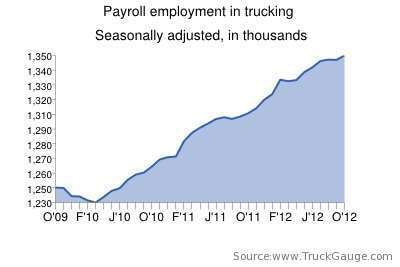 In a month in which the U.S. economy added 171,000 jobs, for-hire trucking companies added 3,600 payroll jobs in October, according to estimates by the Bureau of Labor Statistics on Nov. 2.
Trucking had in October a total of 1.354 million jobs, up 3.6 percent year over year and up 9.7 percent from the bottoming-out point in March 2010.
For the full October jobs report — for both trucking and the economy as a whole — see Overdrive sister site CCJ's report.