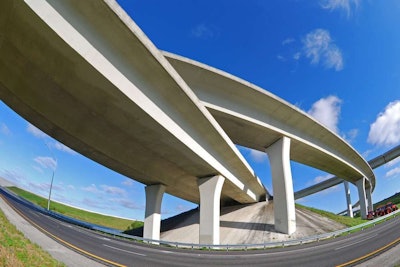 Democratic Senators Frank Lautenberg (New Jersey) and Jay Rockefeller (West Virginia) introduced a piece of legislation last week into the Senate's Commerce, Science and Transportation Committee that would set up a bank of sorts that would encourage private, state and local entities to invest in transportation infrastructure.
A $5 billion fund set up by the bill — the American Infrastructure Investment Fund Act of 2013 — would provide loans and loan guarantees as incentives to invest in projects that would improve highways, bridges, rail lines, marine ports, pipelines, public transportation and more.
An announcement from the senators says that transportation funding has been lacking in the last several decades, and an investment is needed to modernize U.S. infrastructure and make transportation more efficient and less costly.
See Overdrive sister site CCJ's article for more information.