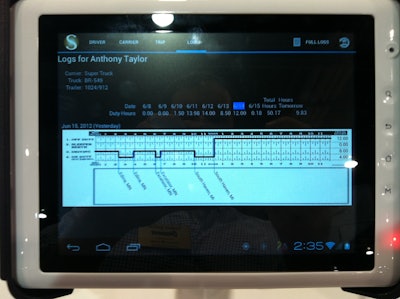 In addition to the announcement of the TCA/Overdrive Owner-Operator of the Year and Company Driver of the Year winners — click here to see that story — the Truckload Carriers Association hosted at its annual convention this week in Las Vegas at the Wynn hotel a few fleet panels and speakers geared mostly toward fleet executives and managers.
However, if you're interested, here are a few links and highlights:
A panel held Tuesday discussed upcoming changes to federal hours of service rules coming July 1, in which panelists from three major carriers said that they thought the changing rules would intensify a driver shortage they say has already intensified. Click here to see coverage from the panel. 
TCA announced at the convention that it has updated some of its policies to include support for drug testing drivers via hair sample instead of urine, implementing standards for screening and treating drivers with sleep disorders and implementing testing for on-board technologies like electronic onboard recorders. Click here to see that story.