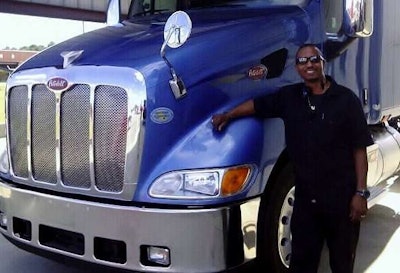 The owner-operator population increased 6.2 percent last year in the wake of the recession, and the trend should continue in 2013, according to Overdrive-sponsored research.
Commercial Motor Vehicle Consulting tracks owner-operator businesses for Overdrive using data from the U.S. Census Bureau, The U.S. Bureau of Labor Statistics, and private sources, including proprietary CMVC research.
After peaking at 175,500 in 2006 and 2007, the owner-operator population fell to 149,900 in 2010. Then it climbed to 155,500 in 2011 and 165,100 in 2012, CMVC research shows. Of those operators, 64 percent are in a leased operation.
Class 8 trucks controlled by owner-operators increased 2.9 percent last year, to 235,200.
"Expanding demand for owner-operators has improved the business environment, as owner-operators' compensation is increasing and carriers have established programs to help individuals establish owner-operator trucking businesses," said Chris Brady, head of CMVC.
One reason for the expansion is that carriers are offering more pay and benefits, Brady says.
"For example, Schneider National is offering owner-operators six months of ATBS business consulting services for free to help owner-operators succeed," he says. "Schneider National is also offering low financing to lease or purchase a truck."
CMVC research defines owner-operators as those who own and drive a Class 8 truck in for-hire applications and, in cases of fleets up to 10 trucks, handle managerial responsibilities. Most of the businesses are single-truck operations.
Also, the vast majority of new owner-operator businesses, whether independent or leasing to a carrier, are single-truck operations. Consequently, those new entrants reduce average fleet size. That average fell from 1.59 trucks per business in 2006 to 1.42 in 2012.
Because leasing a truck carries less risk than operating under your own authority, leased operator numbers are growing faster than independents, Brady says.
"The owner-operator business environment remains positive in 2013 as a moderately expanding U.S. economy generates sluggish-to-moderate freight growth that continues to stimulate demand for owner-operator trucking businesses," Brady says. "As capacity in the for-hire trucking industry continues to tighten, owner-operators' compensation will increase."
Brady says he foresees continuation of a trend in which "carriers are shifting company-owned trucks to dedicated contract carriage, which will cause owner-operators to fill a greater share of common long-haul freight services."