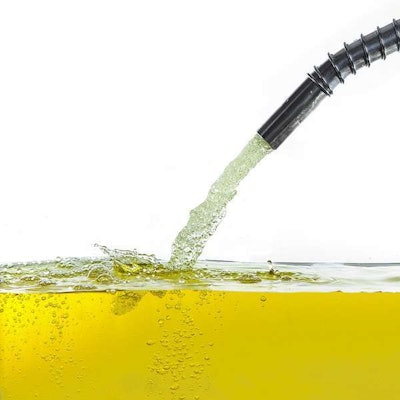 For the first time since mid-January, the national average retail price for a gallon of diesel fuel was below $4 a gallon, coming in at $3.99 a gallon for the week ended April 1.
The price is down 1.3 cents from last week's 4.006 per gallon and is down 14.9 cents lower than the same week in 2012. Diesel prices peaked in the middle of February at $4.159 after a month-long climb starting in the middle of January.
The price has dropped every week since, down 16.6 cents.
Moreover, prices fell regionally nationwide, save for the West Coast and California. Prices jumped in California 5.3 cents from the previous week. The region also has the nation's highest prices after New England's average dropped 2.3 cents. The Gulf Coast region now has the nation's cheapest diesel prices at $3.915 per gallon.
These numbers all come from the U.S. Department of Energy's Energy Information Administration. Click here to see more data from EIA.