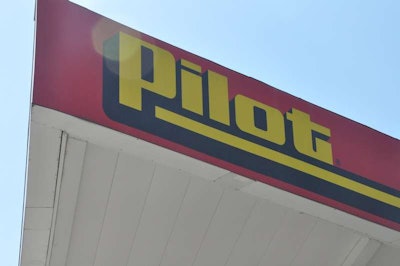 At least two more lawsuits have been filed against Pilot Flying J as a result of federal allegations against the company that came in the form of a 120-page affidavit used by the FBI and IRS to obtain a search warrant against the company and accusing it of defrauding trucking companies out of millions of dollars in fuel rebates.
The two confirmed lawsuits include one filed in Mississippi by Bruce Taylor, who filed an individual and class-action lawsuit against Pilot Flying J. Taylor is a Pilot customer and participated in a fuel rebate program since 2005. Like the previous lawsuits filed against the company, Taylor's lawsuit relies on evidence in the affidavit submitted by the FBI.
Taylor is suing for fraud, deceptive trade practices, unjust enrichment,conversion, breach of contract and fraudulent concealment. The lawsuit asks for judgement of compensatory damages, punitive damages, injunction barring continuation of the fraud and costs incurred in taking legal action. It also requests a jury trial. Click here to see the lawsuit documents.
The second confirmed lawsuit was filed in Illinois and, unlike the others previously reported on, names specific members of Pilot management and executives, including owner and CEO Jimmy Haslam.
Wisconsin-based fleet Edis Trucking brought the class-action lawsuit and says Pilot flying J executives and other employees conducted "through a pattern of unlawful activity—to wit, they engaged in repetitious and systematic mail fraud, interstate wire fraud, and/or foreign wire fraud in violation of" commerce laws to their own "financial benefit and to the Plaintiff's and Class Members' financial detriment."
Edis is suing for violation of U.S. Code, conspiracy, breach of contract, tortious interference with a contract, negligent misrepresentation, unjust enrichment, fraudulent concealment and more. Edis is seeking for themselves and others in the class action suit for repayment of actual, consequential and incidental damages; punitive damages; treble damages for violation of federal law; injunctive relief; and attorney's fees and court costs. They too are asking for a jury trial. Click here to see the lawsuit documents.