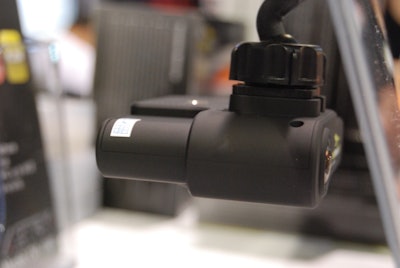 Dash cams aren't new, but they are gaining some traction in the industry — especially for some fleets — among those looking for a little protection in case a crash or other incident is wrongly blamed on them.
On display at The Great West Truck Show this week is one being marketed to drivers — the Truck Cam, which keeps forward-facing high-def video records of the last 24 hours the truck has been driven.
It has a built-in GPS unit that keeps location synced with the video and automatically starts and stops recording. It saves mp4 files to a removable 64-gigabyte memory card.
Pictured above is the RoadHawk HD camera, which is the one being shown at GWTS.
Have you ever considered buying one for your truck? Drop a comment below to tell us what you think about dash cams.