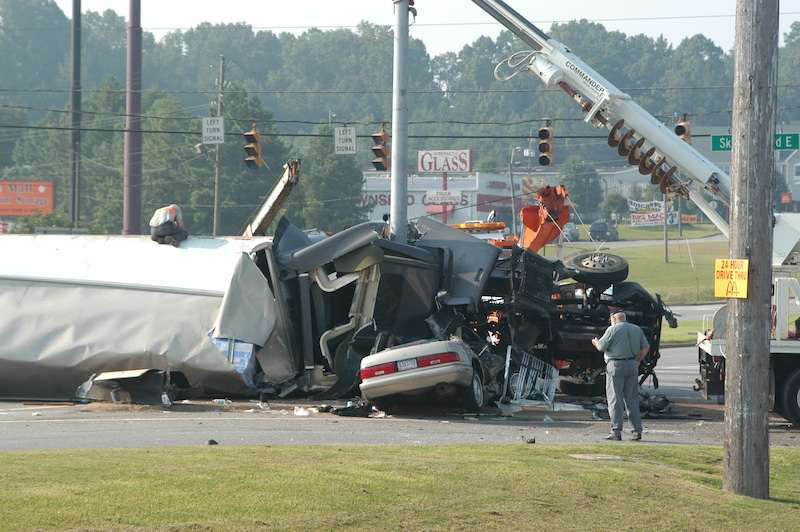 As the Trucking Alliance — a coalition of trucking fleets — is pushing for an increase to the federal insurance requirements of motor carriers, the Federal Motor Carrier Safety Administration is in the midst of a study required by the MAP-21 highway authorization bill passed last summer.
The agency is analyzing the possibility and adequacy of raising the requirement that's been in place since 1980, which is $750,000.
The Trucking Alliance submitted 8,692 accident settlements from 2005 to 2011 to an actuarial firm for analysis. Only 1 percent of these settlements exceeded the $750,000 requirement, but per-occurrence average is what determines true risk, the Alliance said.
If all the study's companies had maintained the minimum $750,000 requirement, 42 percent of monetary exposure from these settlements would have exceeded the carriers' insurance coverage. "Conversely, 42 percent of the injury claims could have had no avenue for offsetting medical costs," the Alliance wrote.
The Owner-Operator Independent Drivers Association's Todd Spencer called the Trucking Alliance's study "bogus," saying the group "cherry picked data to make a claim that just isn't so. Even the firm that compiled the report put the disclosure right in the heading," he said.
"What the Trucking Alliance put together isn't a study. It's an x-rated fairly tale. Something you would expect to see on late night television interspersed between all the other claims for miracle products and personal injury lawyers," Spencer said. "No one should take this bogus study seriously. In 98 to 99 percent of crashes involving trucks, claims are settled well below the $750,000 minimum. But even at that, most truckers have $1 million in coverage. All the Alliance will succeed in doing is increase costs for their competition in trucking and chum the water for personal injury lawyers."
The American Trucking Associations is not convinced either. ATA spokesperson Sean McNally said if just 1 percent of settlements exceeds the current minimum, then the Alliance is chasing an "unstated goal."
FMCSA, McNally added, has found time and again that the average cost of a crash involving a truck is "less than a third of the minimum limit required today."
Members of the Trucking Alliance include J.B. Hunt, Schneider National, Knight Transportation, Maverick USA, Fikes Truck Line, Boyle Transportation and Dupre Transportation.
The group's regulatory agenda includes supporting a mandatory electronic onboard recorder rule and putting speed limiters in trucks.