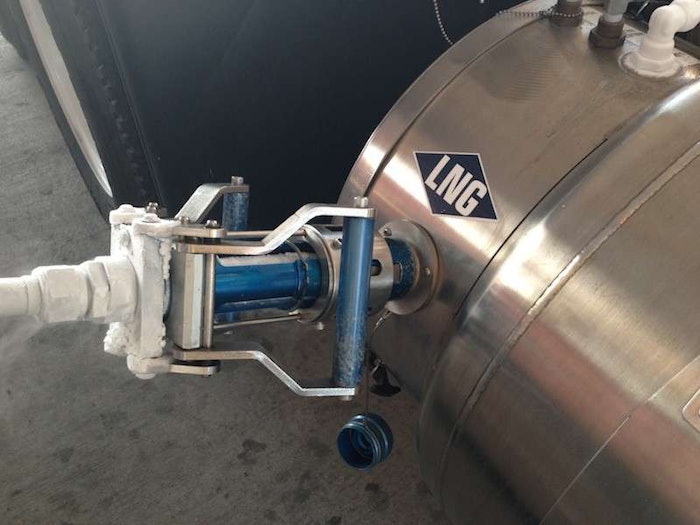 Thomas O'Brien, President and CEO of TravelCenters of America, broke down what he called three "roadblocks" for trucking companies wanting to convert from diesel to natural gas: (1) Natural gas trucks are more expensive, (2) If demand goes up, the price of natural gas will go up and (3) There's not much natural gas infrastructure in place.
O'Brien spoke this week at the ACT Expo in Washington, D.C., where Overdrive sister site CCJ contributor Jason Cannon covered the conference. Click here to see CCJ's full write-up on O'Brien's address.
O'Brien told attendees natural gas will likely be one of several fuel choices in the future, and that converting to natural gas for trucking companies is more about overall flexibility than a rigid switch from diesel.
He said infrastructure will continue to come with demand, and some studies show that a quarter of the trucks on the road in 2020 could be powered by natural gas, O'Brien said.