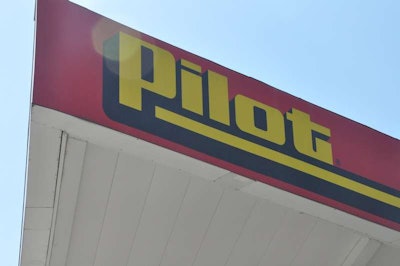 Another fleet has sued Pilot Flying J over allegations that the fuel provider defrauded customers by withholding owed fuel rebates, even though an Arkansas court ruled last month to settle the cases against the company for the affected class and a judicial panel last week deferred other outstanding cases to the Arkansas ruling.
Cedar Creek, a fleet located in Dalton, Ga., is suing Pilot for counts of conversion, fraud, violation of consumer protection laws, breach of contract and is seeking actual damages, punitive damages and attorney's fees. It also requests a jury trial.
The ruling made in Arkansas court, however, appears to be the end of the litigation against Pilot. A U.S. District Court in the Eastern District of Arkansas ruled in July that Pilot would be responsible for repaying all money owed to affected fleets, along with 6 percent interest, attorney's fees and administrative costs.. The settlements with each member of the class would be approved by a court-appointed accountant.
Last week, a judicial panel in New Hampshire denied requests by plaintiffs in other lawsuits to consolidate the remaining cases against the company. That court said that consolidation would disrupt the settlement already made in the Arkansas court and deferred to the prior ruling.