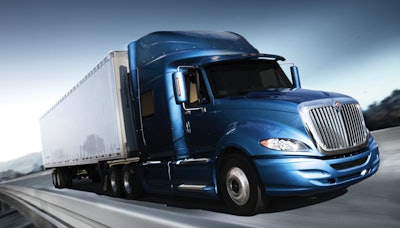 Navistar reported for the third quarter of 2013 a $247 million net loss and says it will be cutting 500 jobs in an attempt to boost profitability.
The announcements were made Sept. 4 in an earnings call. It says it plans to complete the workforce reductions by November, and the cuts should save $50 to $60 million in the 2014 fiscal year.
The company in the second quarter of this year reported a net loss of $347 million. In the third quarter of 2012, it reported a net income of $84 million.
Navistar — maker of International trucks — says the losses are the result of its switch to SCR-equipped engines and an overall decline in truck demand in North America.
The company's truck segment saw a $58 million loss in the quarter, down from the $26 million loss in the same quarter in 2012. The company reported $1.92 billion in truck sales in the quarter — a 15 percent drop from 2012's third quarter.
Navistar's engine business reported a loss of $86 million — down $47 million year over year — and a 14 percent drop in sales to $723 million.
Total revenue for the company in the quarter was $2.9 billion, down 12 percent from 2012's third quarter.
The company finished the quarter with $1.09 billion in manufacturing cash and marketable securities.