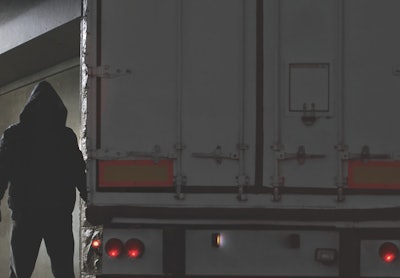 A total of 202 cargo thefts were recorded in the three-month period between June and August — a 5 percent increase from the rolling three-month period prior, according to FreightWatch International.
The value per load lost also rose in the quarter to $166,454, a 9 percent increase from the preceding May-July period.
Food and drink loads continued to make up the plurality of thefts, with 45 total thefts (22 percent). Theft of loads of electronics accounted for 14 percent — 29 thefts — and loads of metal made up 12 percent, 25 thefts. Building and industrial loads made up 9 percent of the thefts, and home/garden loads 8 percent.
California continued to experience the most thefts with 46, and Texas held onto the second place spot with 34 thefts. Illinois reported 31 thefts and Florida 24. Those four states alone accounted for 66 percent of the loads.
Unsecured parking was the cause of 55 percent (111 thefts) of the total 202, while secured parking incidents accounted for 15 percent, 23 thefts. The number of secured parking thefts nearly doubled from the prior three-month period.
Trailer or container theft continued to dominate the type of cargo theft event, with 165 thefts, or 76 percent. Thefts from deceptive pickup — a form of identity theft — accounted for 19 incidents, making up 9 percent of the total.
Stolen loads of alcohol tipped the average value per load scale the most, as the average value of a stolen load of alcohol was $689,081. Stolen loads of clothing and shoes averaged $425,219, and jewelry and accessories loads averaged $395,000.
Consumer care loads and building/industrial loads both averaged just more than $50,000 per theft. Home/garden loads averaged $43,684.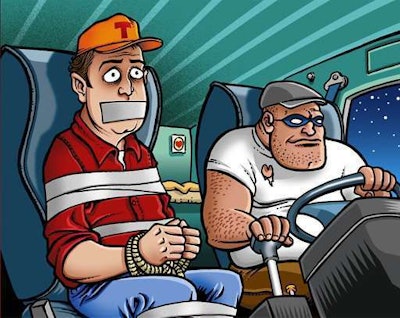 Related: Trucking's Worst Case Scenarios — How to handle a hijacking