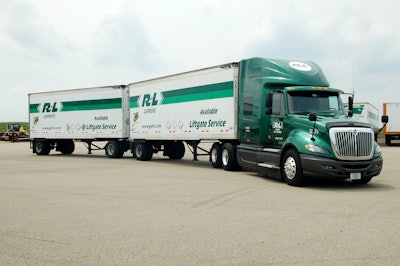 R+L Carriers (ranked No. 23 on Overdrive sister site CCJ's Top 250), has reached a settlement agreement with New York prosecutors in a case involving the trafficking of untaxed cigarettes in the state. 
The less-than-truckload carrier, which denis any wrongdoing in the case, will adopt new compliance procedures to avoid being involved in the movement of illegally shipped cigarettes, according to court documents, and has agreed to cooperate with investigators. The carrier has also agreed to make $140,000 in payments to the American Cancer Society and the American Lung Association. 
The investigation into the transport of the untaxed cigarettes began when authorities seized a large amount of untaxed cigarettes in New York's St. Lawrence County early last year. R+L was not the trucking company carrying the loads at the time, but investigators did uncover that R+L had delivered loads of illegal cigarettes to unauthorized locations between 2010 and 2013. 
Overdrive sister site CCJ has a full report on R+L's settlement and legislation involving illegal cigarette trafficking. Click here to read it.