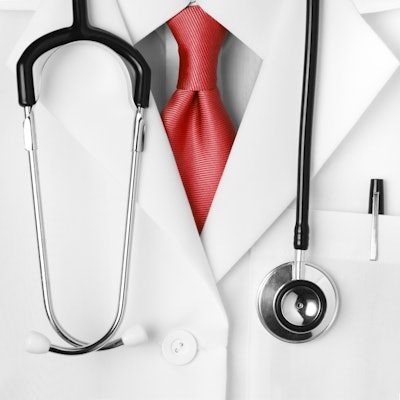 After sponsoring three weight-loss challenges in the trucking industry the last three years — and more than 7,600 pounds lost — the Truckload Carriers Association has now added a 30-week maintenance component. Combined with the initial 10 weeks of weight loss, the entire program will last 10 months in 2014, TCA announced last week.
It also announced the contest will now be called the Long-Haul Weight Loss Showdown.
The expanded contest will bring together 12 teams of 12 people (a mix of professional truck drivers and staff) from TCA-member truckload carriers. Challengers will partake in a moderate-carbohydrate, low-fat, moderate-protein menu plan, coupled with exercise, nutrition education and lifestyle changes.
The competition will be led by Lindora Clinic of Costa Mesa, Calif., a weight management provider that conducts the program for TCA. In addition to Lindora Clinic, showdown sponsors include Cline Wood Agency of Leawood, Kansas, TravelCenters of America / Petro Stopping Centers of Westlake, Ohio, and HealthCheck360° of Dubuque, Iowa.
With several winners throughout the competition, the contest will determine which individual and which company can achieve the greatest percentages of weight loss – and then keep the weight off long term. To ensure the success of the initiative, support and guidance for each carrier's team, as well as each participant, will be emphasized, TCA says. As with previous contests, Lindora coaches will provide nutrition education, help boost morale, discuss obstacles and record weight loss. They will personally call each participant at least 15 times throughout the 40-week program.
Besides maintenance, another new aspect of the contest will be the collection of blood samples from each participant, both before and after the 10-week weight-loss period. This will be coordinated by HealthCheck360°. The samples will be analyzed for differences in blood-sugar levels, cholesterol levels and blood pressure readings. Lindora Clinic staff expects the numbers to lower, which show that those who choose to incorporate positive changes to their daily routine will realize significant improvement to their medical situation — even those with a traditionally sedentary occupation. It is designed to show trucking companies that their health-and-wellness programs can make a difference in people's lives, while also improving driver performance and retention for the betterment of the company.
The application process began Friday, Nov. 29. Interested companies have until Jan. 13, 2014, at 5:00 p.m. EST to submit their entry applications. The names of the contenders will be announced the next day, and after a ramp-up period, the Showdown will officially begin March 1.