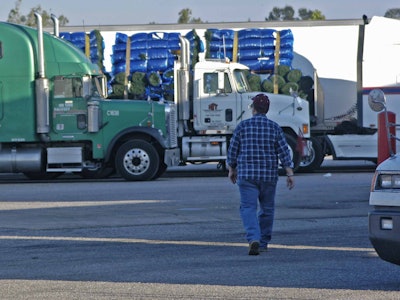 With driver turnover bumping or topping 100 percent each quarter in the last several years, driver retention is a hot topic among fleet managers and executives, all seeking ways they can keep drivers from jumping ship to either leave the industry or drive for another carrier.
Overdrive Senior Editor Todd Dills attended the ACS/TCA annual Recruiting and Retention Conference held in Nashville this week, where speakers gave advice to fleets on how they can do a better job of keeping their drivers happy and on their payroll.
Of interest to owner-operators and drivers may be this tip from one of the presentations: Don't make drivers feel like second-class employees.
John Elliott, CEO of Load One, said companies need to avoid a culture that creates a "two-class system," in which drivers are essentially a different group of folks from the office staff. That type of system can create an "us against them" mentality with drivers and the rest of the company, Elliott said.
Elliott gave examples of things like signs that read NO DRIVERS BEYOND THIS POINT posted at fleets. Open offices, he said, can change the perception (and relaity) for drivers.
Social media, too, can help break down the perception of a "two-tier system," Elliot said.
Dills has a full write-up on OD sister site CCJ. Click here to read it.
What's the culture like at your company? Drop a comment below.